Oleksandr Karavayev: I want the whole team to show itself, show the maximum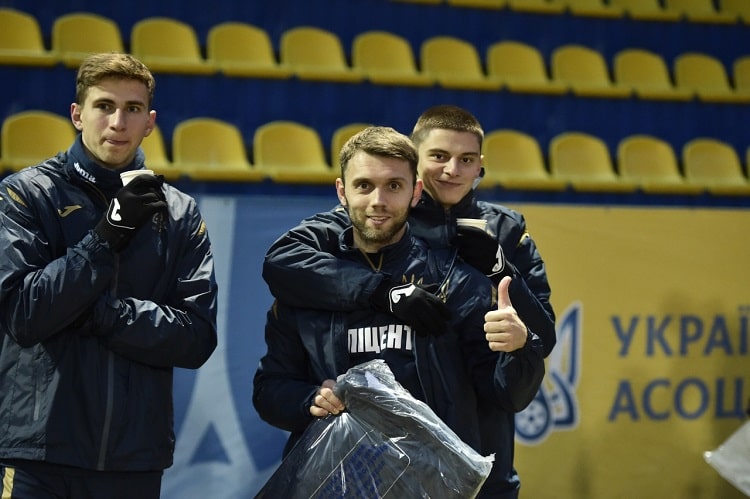 Defender of the national team of Ukraine Oleksandr Karavayev spoke about the team's preparations for Euro 2020 in Bucharest.
Yesterday Ukrainians held the first training session at the Voluntari Stadium, which is the official training base of the blue and yellows at the Euros. During the break between work, Oleksandr Karavayev shared his thoughts.
"The training pitch is in excellent condition. Comfortable, compact stadium. There is everything for good and quality training, great conditions.
Of course, the conditions in the new place are always different. We flew quickly, arrived at the hotel, settled down. At first we had more rest, there was a day of recovery after the road. Then a small theory - little by little we analyze the opponent, prepare, gain full speed for the Euro. All thoughts on the next game.
There is a small experience, because ahead is not just the official games, but the European Championship. You feel responsible. I want the whole team to show itself, show the maximum of their capabilities. We need to prepare as best we can, analyze our past games, not repeat previous mistakes and transfer the good moments we had in the match. Of course, we also want to achieve results.
Somewhere in the subconscious I'm worrying. However, I think in one or two days we will get involved and be fully focused directly on the game, "Karavayev said.