Taras Stepanenko: Our players, although very young, are already experienced. They are ready and will prove it with their play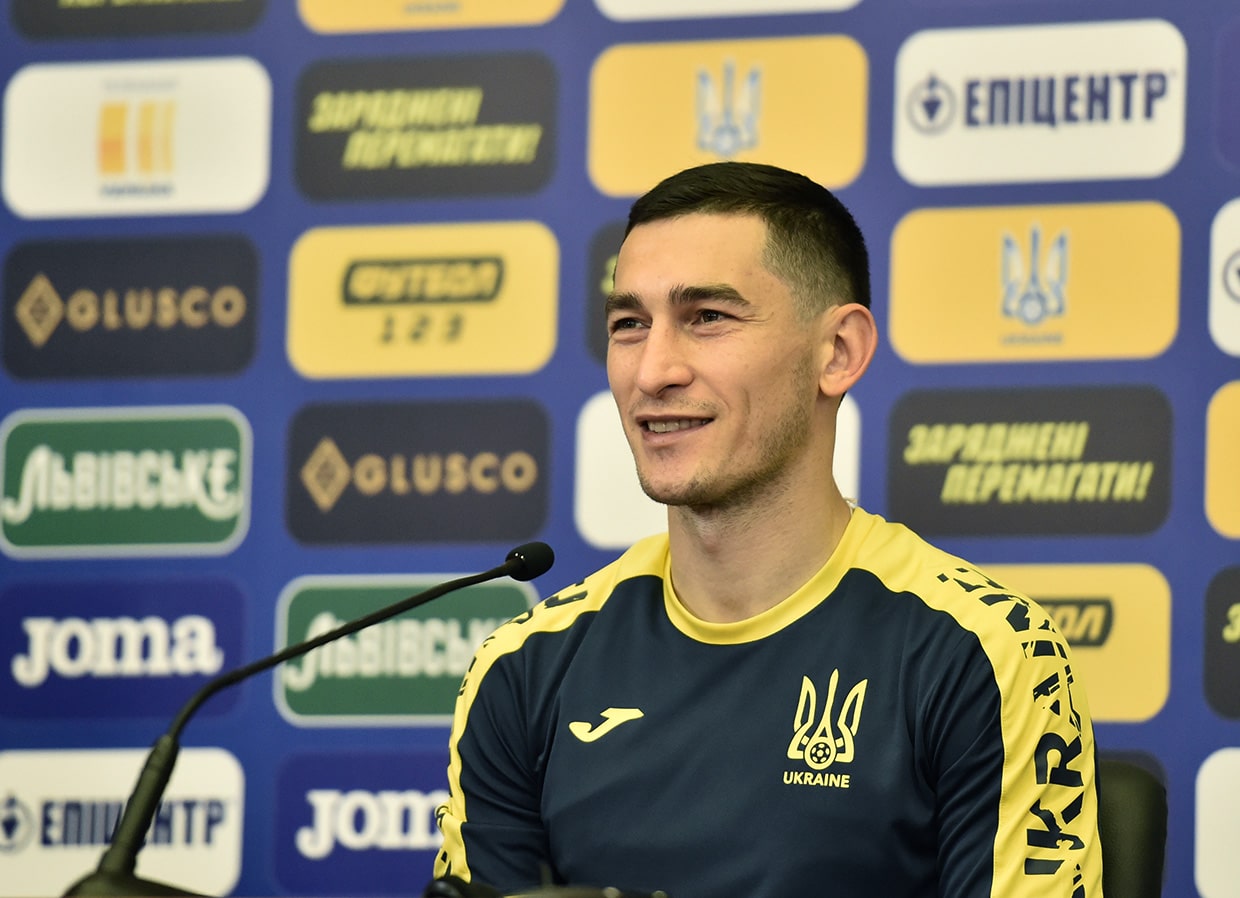 A press conference with the participation of national football players Taras Stepanenko and Vitalii Mykolenko took place today at the Ukrainian Media Center in Bucharest.
Here are the answers to Taras Stepanenko's questions.
- What did you do in the morning training?
- We have done a great job in Ukraine. It was aimed more at bringing everyone to the same condition, to improve our physical condition. Some had more rest, some had less. In Bucharest we are purposefully preparing for the first match. This is what our training was aimed at.
- How do you feel on the eve of the Euro? You have had knee problems ...
- If I came here, it means that I feel fine. I'm ready to play. If I wasn't ready, I wouldn't have come here.
- The European Championship starts tomorrow. Who will you call the favorite of the tournament?
- We discussed this topic with the guys. Every year almost the same favorites. There is a very serious group with Germany, Portugal, Hungary and France. Spain is having some problems with their play ... But the favorites are generally the same. I hope there will be surprises. Let's try to create them.
- You had to play together with Andriy Shevchenko. How much does this affect the game now?
- I played against him when he played for Dynamo. We played together in the national team. Then Andriy Mykolayovych became the head coach. It changed attitudes. It's hard when your boss is a player who has become a coach. You respect him differently. As a player, he is a leader and legend in Ukraine. As a coach he has great ambitions, adheres to strict discipline. He always wants to win, no matter who we play with.
- Share your impressions of the new kit of the national team of Ukraine. What does this symbol on your chest mean to you?
- We really like the shape, cool design. I think everyone liked it, not only in Ukraine, but all over the world. On the chest a cool map, all right.
- As an older football player, do you help younger partners?
- The guys in the national team, except for a few players, although very young, are already experienced. They played in the Champions League, Europa League, Nations League, World Cup and European Championship qualifiers. There are no problems here. They are ready and will prove it with their play.