Ukraine at Euro 2020: different weather conditions for training and thoughts on flying to Amsterdam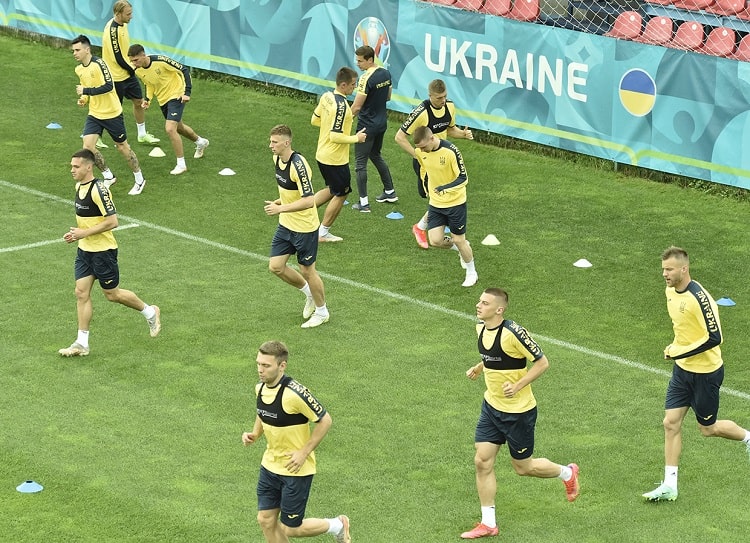 On June 10, the national team of Ukraine held two trainings in Bucharest. And if in the morning the workout took place under the scorching sun and the boys could complain about the dry pitch, then in the evening the characteristics of the training field were completely different.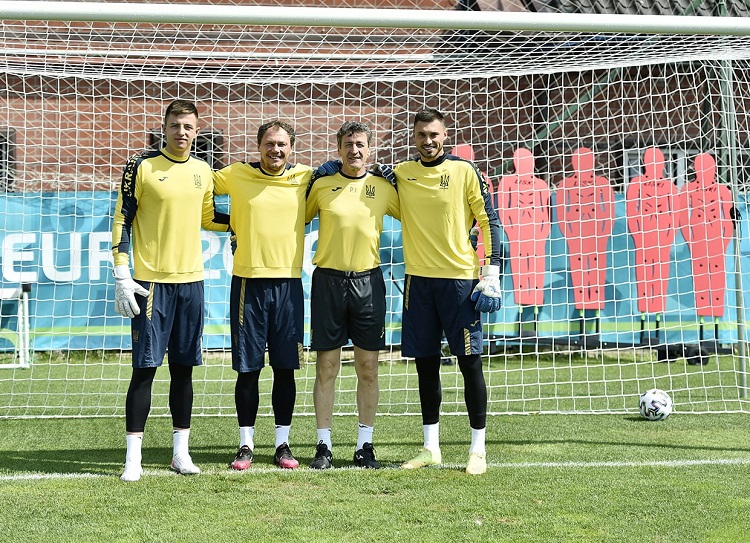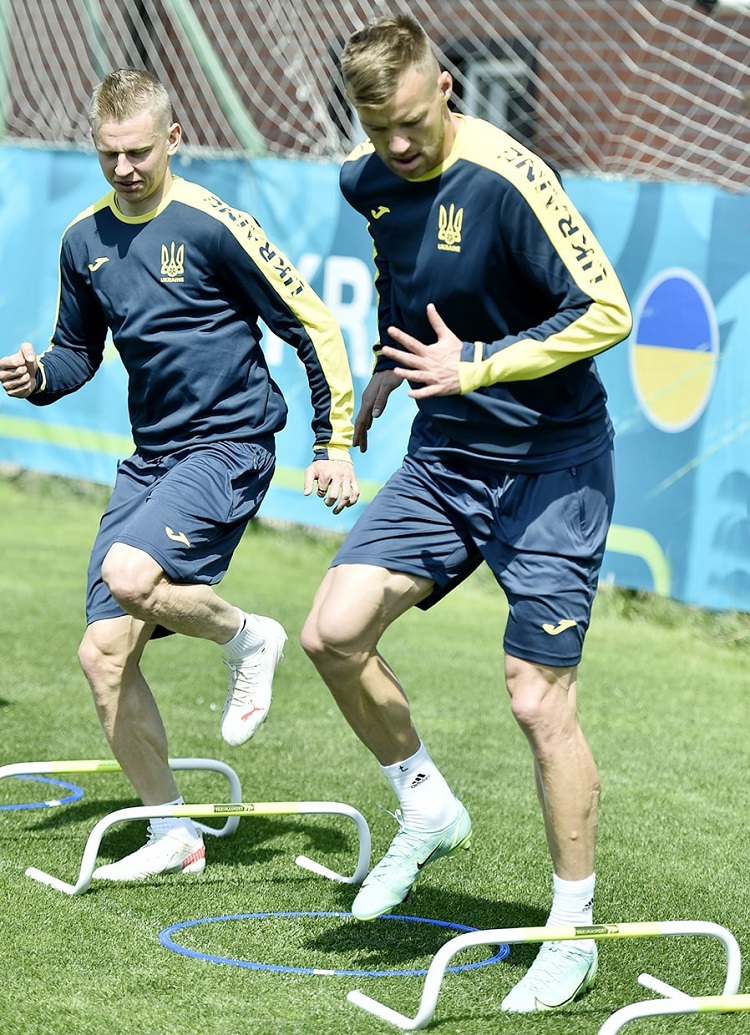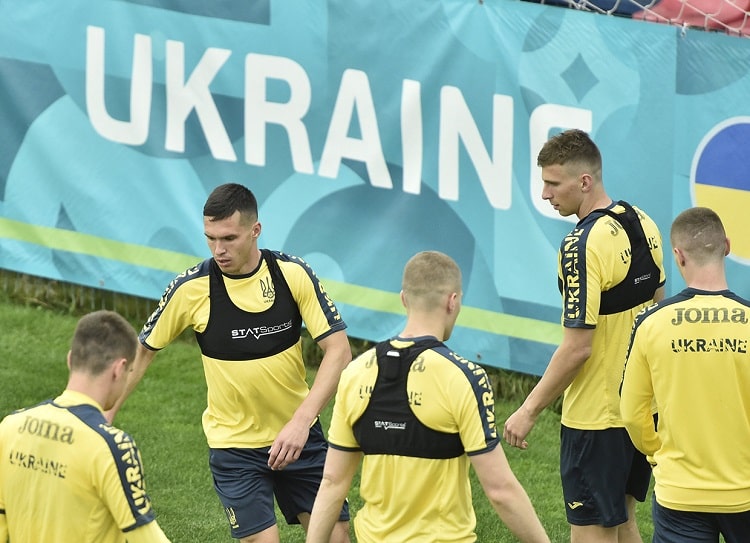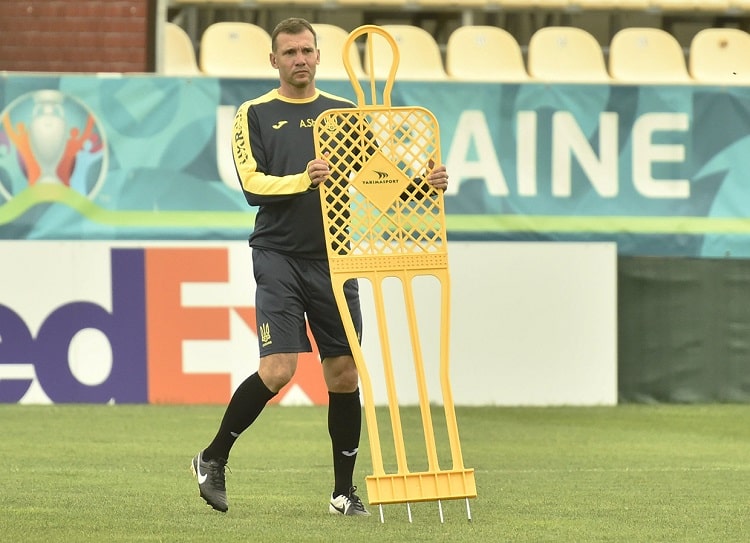 Photo by Pavlo Kubanov
Heavy lunch showers changed the weather conditions to the polar opposite. By 17.15 pm, when the blue-and-yellows arrived at the Voluntari Stadium, the water had not yet dried completely, so the pitch was a bit slippery.
However, the most important thing is that heavy rain fell between training sessions and did not harm the national team of Ukraine in any way, because it was at this time that the team was resting at the Caro Hotel.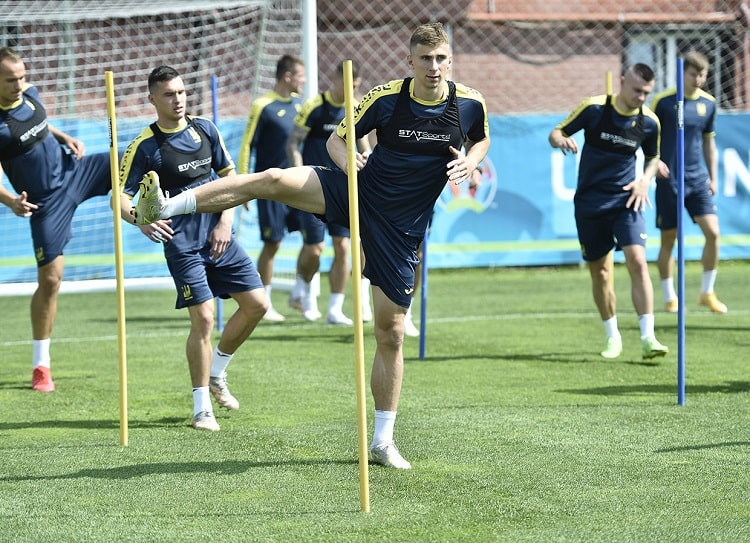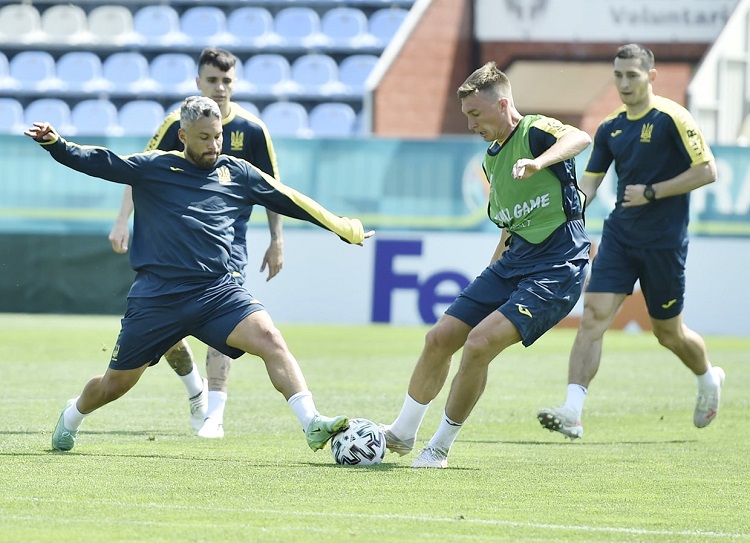 Photo by Pavlo Kubanov
In the pause between trainings the second press conference took place in the Ukrainian media center opened yesterday: today the mass media had talks with Taras Stepanenko and Vitalii Mykolenko. Journalists were interested in the players' premonitions before the start of Euro 2020, the guys, for their part, remain moderate and restrained in their answers, but do not hide that they are looking forward to the first match of the final tournament.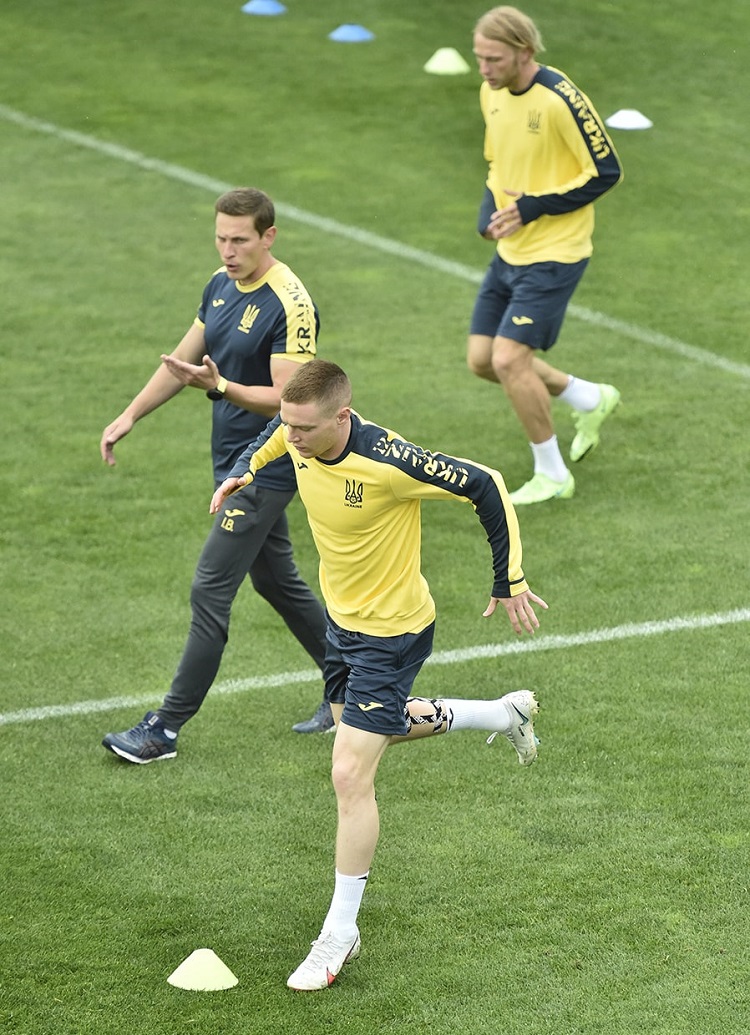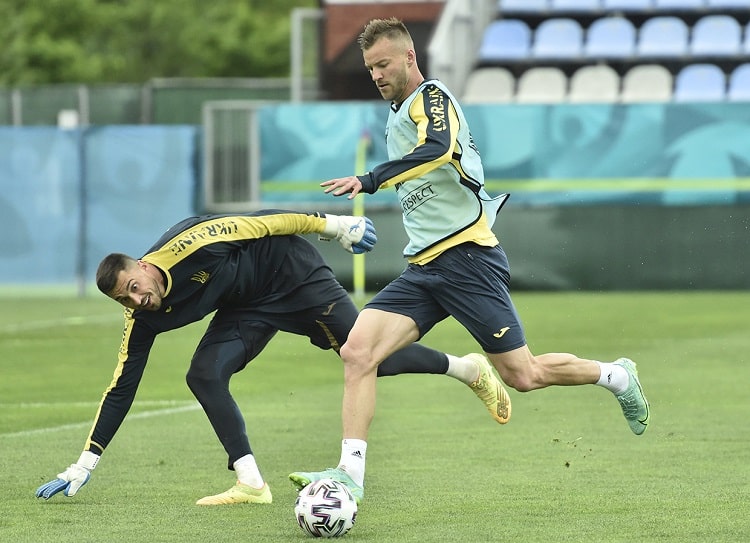 Photo by Pavlo Kubanov
Tomorrow the national team will head to Amsterdam, where on June 13 it will play its first group match against the Netherlands. Finally, before the departure, the Ukrainians will have time to spend a full working cycle in Bucharest: at 10.15 at Voluntari will be the morning training of blue-and-yellows, and at 12.20 two players - Roman Bezus and Artem Besedin - will meet with media representatives in the conference hall of the Ukrainian media-center.
The departure of the charter flight to Amsterdam is scheduled for 16.00 in Kyiv.
Oleksandr Hlyvynskyi, spokesman for the national team of Ukraine