Ukraine's U-19 national futsal team confidently beats Montenegro at international tournament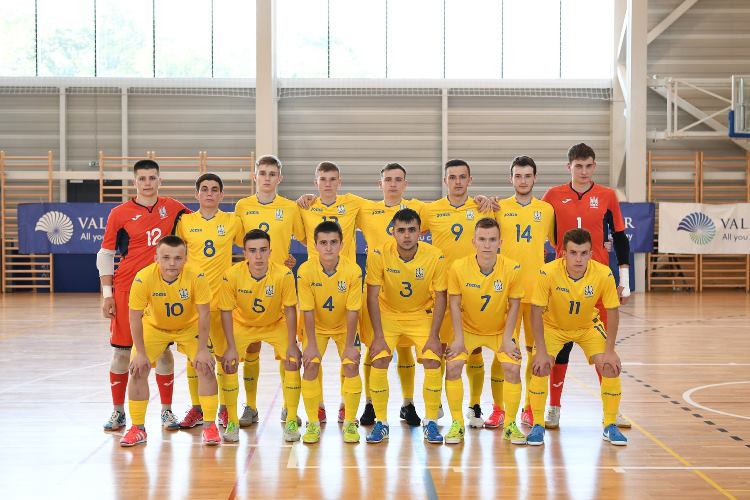 In the third match of the group stage of the international Futsal tournament Week in Croatia, the blue and yellows did not leave a chance to their peers from Montenegro.
In previous matches, Vitaliy Odegov's wards defeated Poland (5:3) and draw with Croatia (2:2). Today, the youth national team of Ukraine did not leave any chances to the Montenegrins, scoring seven goals. There were six players in our team, and Andriy Britan scored a double.
As a result, the Ukrainian youth took first place in the group, so now they will meet the French team, which became the second in another quartet. Playoff games will take place on June 19 at Futsal Week, and matches for the distribution of seats are scheduled for the next day.
U-19 youth futsal tournament
Montenegro - Ukraine - 1: 7 (0: 1)
Goals: Miyushkovich (22) - Britan (16, 39), Smetanenko (22), Semenchenko (26), Kalashnik (27), Dychuk (33), Malinovsky (38).
Ukraine: Dyachenko - Malinovsky, Britan, Dychuk, Kvasniy - Lutay, Tymtsiv, Syzyk, Kalashnik, Smetanenko, Semenchenko, Tkachuk, Luty, Chudny.
Warning: Kostich (6), Popovich (19), Vukcevic (24), Koprivitsa (25) - February (23).
The competition in Poreč, Croatia, will take place from June 15 to 20. Eight teams take part in the tournament, which are divided into two groups.
Group A: Spain, France, Serbia, Moldova.
Group B: Ukraine, Croatia, Poland, Montenegro.
Schedule of Ukraine
15.06 16.30 Ukraine - Poland - 5: 3
16.06 19.00 Croatia - Ukraine - 2: 2
17.06 16.30 Montenegro - Ukraine - 1: 7
19.06 18.00 France - Ukraine
We will remind, blue-yellows continue to prepare for matches of the main round of Euro-2022, which will take place in March next year.