Ukraine at Euro 2020: day of recovery and training in two groups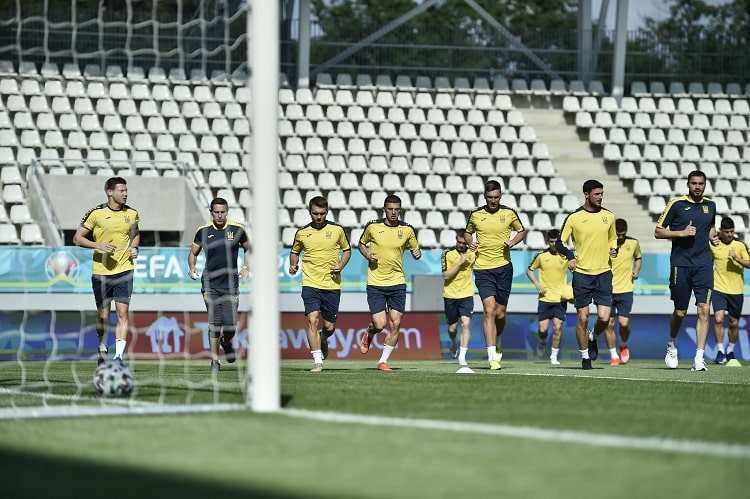 The day after Austria's loss, the blue-and-yellows did not radically change their work schedule, spending the traditional day of recovery. The national team of Ukraine remains in its location in Bucharest, following the developments in other groups.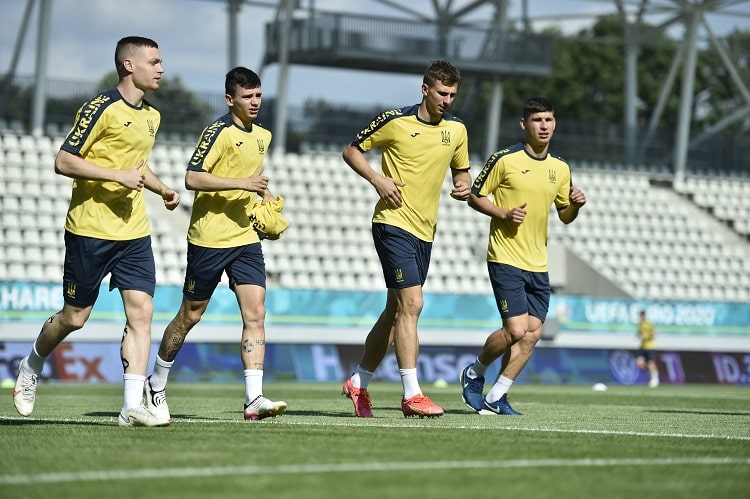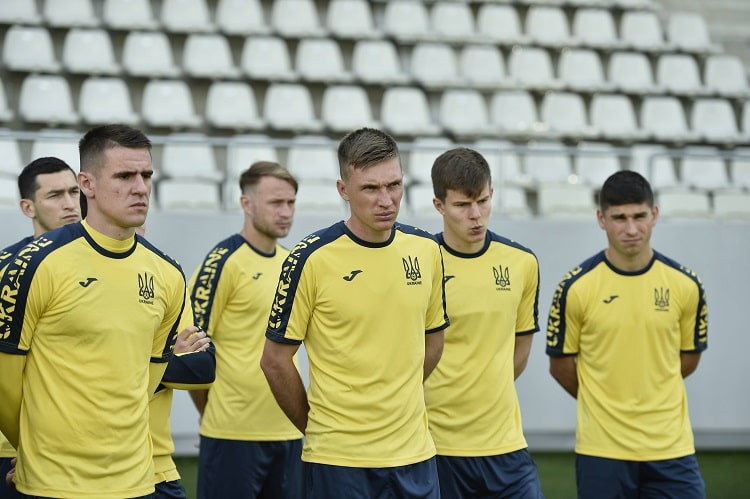 Photo by Pavlo Kubanov
In the first half of the day, the boys had the opportunity to relax a bit and get away from the negative emotions of yesterday's match. In the afternoon, two players, Oleksandr Zinchenko and Ruslan Malinovsky, met with media representatives at the Ukrainian Media Center. Both said that they accept the criticism of the fans and believe that they deserved it. On the other hand, the teams hope for a chance to rectify the situation and reach the playoffs to rehabilitate in front of the whole country and the fans.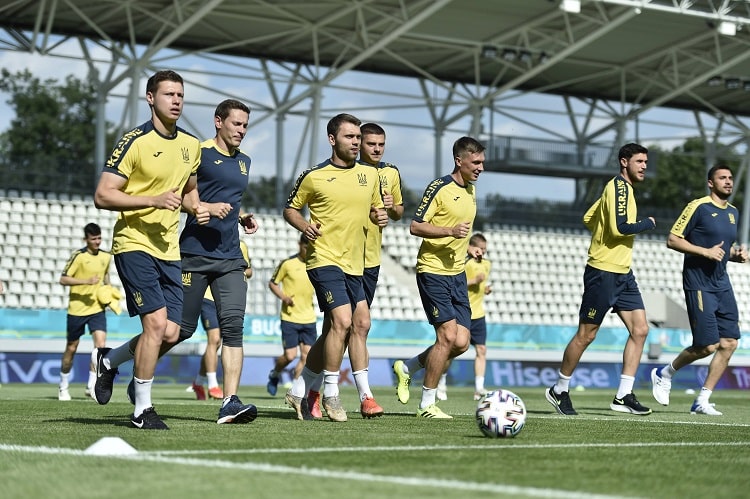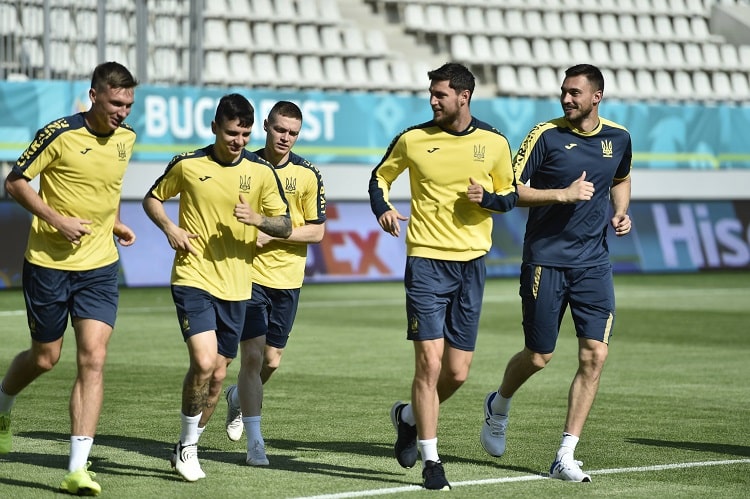 Photo by Pavlo Kubanov
In the evening, the Ukrainians trained on the field of Arcul de Triumf Stadium. Traditionally, for the post-game day, the players who came out in the starting lineup, made a short run around the perimeter of the pitch and performed recovery exercises, in particular, to stretch the muscles. The rest of the team received full physical activity during the hour-long training.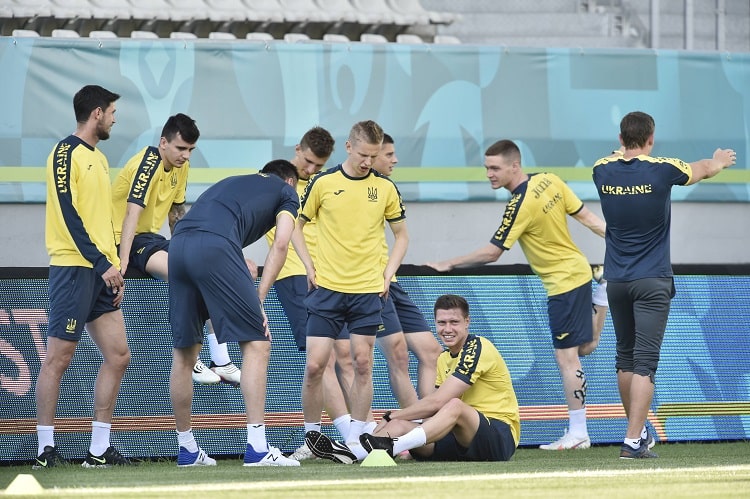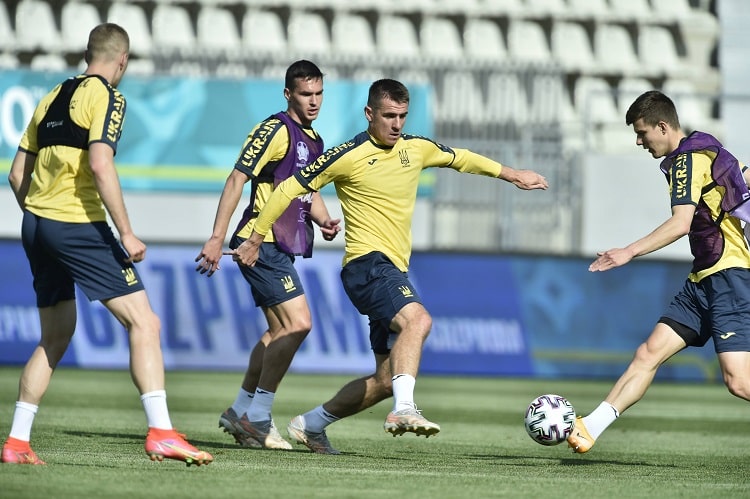 Photo by Pavlo Kubanov
At dinner today, the team congratulated yesterday's birthday Artem Dovbyk, who received a holiday cake as a gift.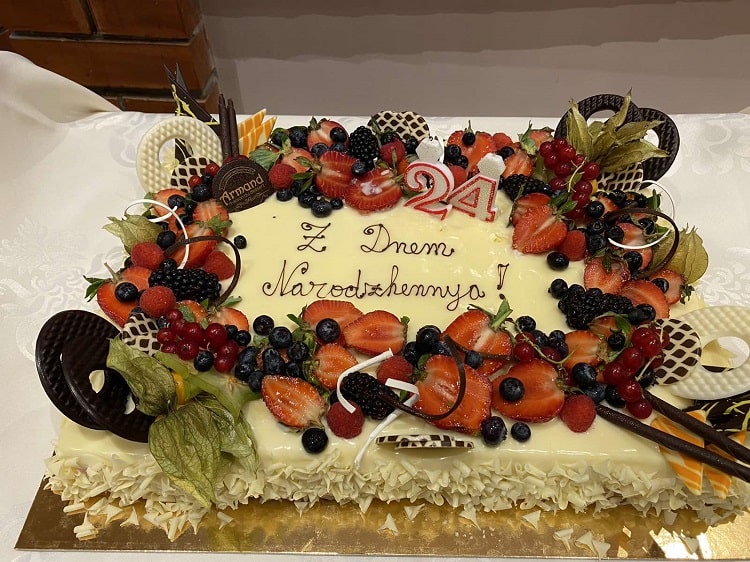 Photo by Pavlo Kubanov
In the evening, the boys can enjoy a recovery treatment in the sauna and pool, as well as a massage. And, of course, the teams will watch the evening matches at the Euros with interest.
Oleksandr Hlyvynskyi, spokesman for the national team of Ukraine