Oleg Shaitanov: "After the matches with Poland, you should take a short break, analyze everything"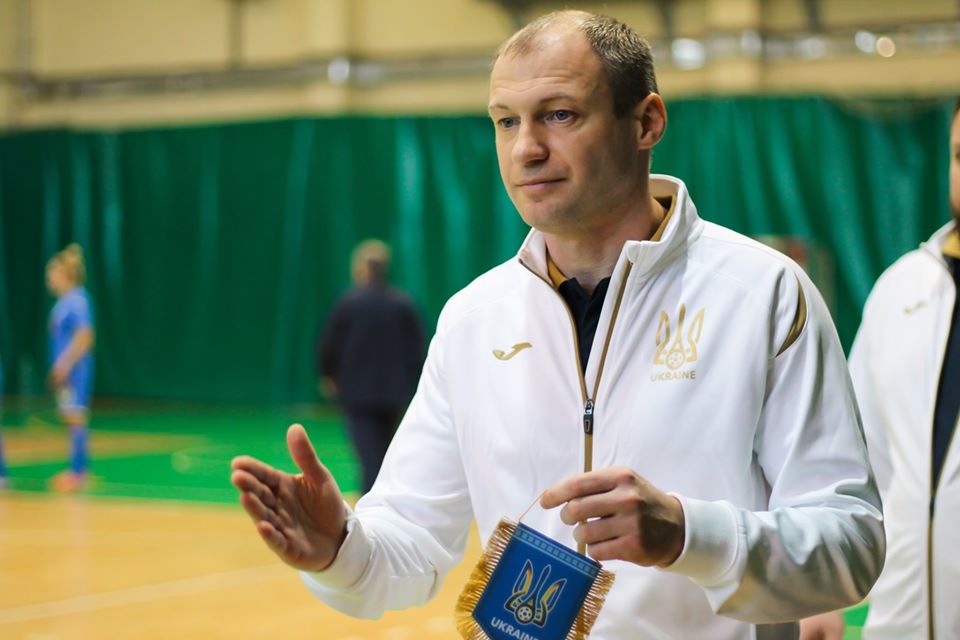 The head coach of the Ukrainian women's futsal team Oleh Shaitanov commented on his team's two victories over Poland.
In preparation for main round of selection of Euro-2022 blue-yellows held NTZ in Transcarpathia, during which they beat Poland twice - 4:2 and 5:4. After the second match, the head coach of our team Oleg Shaitanov commented for AFU YouTube channel.
- Are you satisfied with the sparring and the game of your wards?
- We were counting on a slightly more meaningful game, but still two victories are two victories. Although with problems, but we won these two matches. Satisfied with the result, we have information on how to work to look more expressive in the future.
- What are your impressions in general from the gathering in Transcarpathia?
- This is not our first time at the Zinedine sports complex, we really like it here. Very cool conditions, we always come here with pleasure. We feel this spirit of the game. Here we met with Slovakia, now with Poland.
- What conclusions did you draw on the eve of the main round of selection for Euro-2022?
- I think that it is still worth taking a short break, to analyze everything. It's summer, we got together, realizing we haven't played together in a year and a half. This is one of the reasons why the girls in these fights looked a little confused, there was excitement.
- Which of the two matches turned out to be more difficult for our team?
- Both were difficult. There is a positive, because the individual skill of the girls allowed us to realize the moments and win.
- How physically difficult it was to hold two fights after such a long break?
- So difficult. The girls were tired, although we did not give a lot of work at the meeting.
Composition of Euro-2022 futsal qualification groups among women's national teams
The main round
Group 1: Russia, Hungary, Belarus *, Group B winner (Netherlands, Armenia, Bosnia and Herzegovina, Moldova).
Group 2: Portugal, Croatia *, Poland, Slovenia.
Group 3: Ukraine*, Finland, Czech Republic, Belgium.
Group 4: Spain, Italy, Sweden *, Slovakia.
The four group winners will reach the final stage of Euro-2022.
* - hosts of mini-tournaments.