Vitaliy Odegov: "The result of the tournament in Croatia was not put in the first place, but I consider it positive"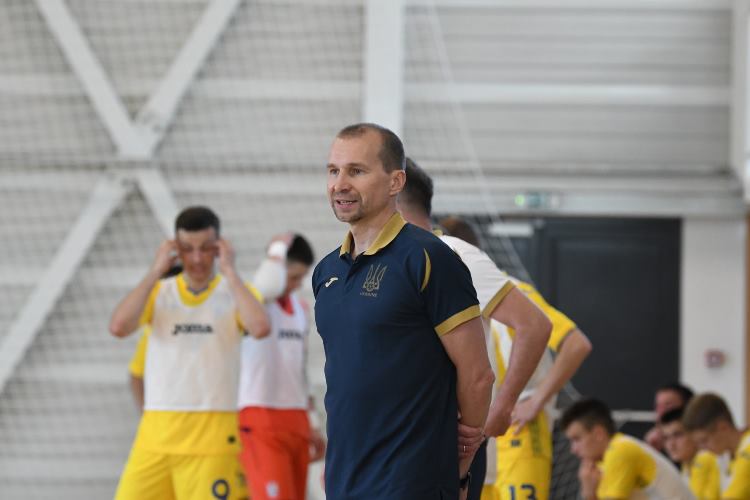 Head coach of the youth national futsal team of Ukraine U-19 Vitaliy Odegov praised his team's performance at the international tournament in Croatia.
From June 15 to 20, a competition called Futsal Week was held in Poreč, Croatia. Eight national teams took part in them, including the Ukrainian one. Following the results of tournament blue-yellow took third place. After the team returned home, the official website of the UAF talked to its head coach Vitaly Odegov.
- How do you assess the conditions of the tournament in Croatia?
- We can only envy such venues that the organizers had, because the town where the tournament took place is small. The matches took place in the arena of the local high school. The local hall has excellent coverage, meets all requirements, a large space, locker rooms.
- Are you satisfied with the game and the result of your team??
- We fulfilled the tasks set before the meeting. Tried a certain scheme of the game, tested newcomers to the team. Satisfied in this regard. The result at the tournament was not in the first place, but I think it is positive. We did not lose a single match. He was the only favorite - the Spanish national team. She proved that she is an order of magnitude higher than other teams. But we did not cross paths with her.
- I wanted to play against Spain in the last match?
- Of course, we wanted to, but the French prevented us. We are in the semifinals lost them in a series of penalties.
- For pmatch11 players scored in the national team of Ukraine. One of the guys pleasantly surprised you?
- I will not switch to personalities, I do not have a habit of distinguishing someone. In general, the team played well, all the guys were on the field, tried to fulfill the tasks, they are good.
- What are the further plans of the youth national team of Ukraine U-19?
- The next meeting is planned for September during the UEFA window. We will gather in Ukraine and hold one or two sparring matches with one of the local clubs. As for the international games, the next ones will take place in November.
We will remind, blue-yellows continue to prepare for matches main round of futsal Euro-2022 (U-19), which will take place in March next year.