Opponent at the 2022 World Cup: the French team lost in a penalty shootout and dropped out of Euro 2020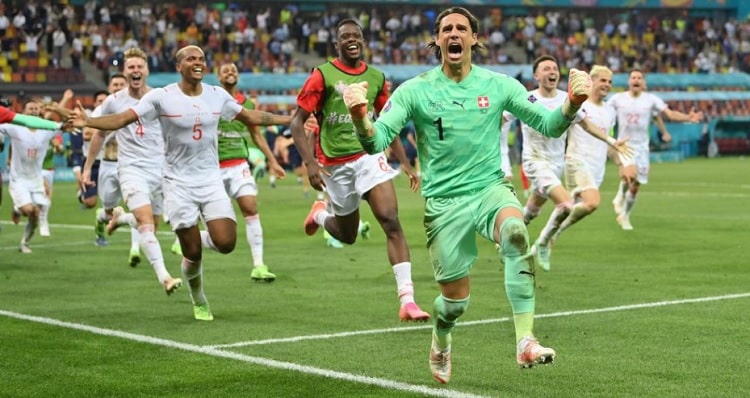 Today, the rival of the national team of Ukraine in the selection of the 2022 World Cup, the French team, played in the 1/8 finals of Euro 2020.
Euro 2020. 1/8 finals
France - Switzerland - 3: 3 (0: 1), on penalties - 4: 5
Goals: Benzema (57, 59), Pogba (75) - Seferovic (15, 81), Gavranovic (90 + 2).
In the 55th minute Rodriguez (Switzerland) missed a penalty kick (goalkeeper).
France: Lloris, Varane, Langle (Coman, 46, Thuram, 111), Kimpembe, Pavar, Pogba, Kante, Rabio, Griezmann (Sissoko, 88), Benzema (Giroud, 94), Mbappe.
The French national team dropped out of the fight for Euro 2020 in a dramatic match. At the Arena Nacional in Bucharest, Didier Deschamps' team lost to the Swiss team in the 1/8 tournament.
The Swiss opened the scoring in the first half thanks to the efforts of Garis Seferovich, in the second they got the right to a penalty, but the French were saved by Hugo Lloris. After that, the nature of the game changed, and Karim Benzema made a double, and Paul Pogba scored the third goal for Switzerland. However, first Seferovich reduced the gap, and then Mario Gavranovich turned the game into overtime - 3: 3.
The extra time did not reveal the winner, and the teams were forced to score a penalty. In the 11-meter series, the Swiss were more accurate - 5: 4.