Most capped Ukraine players: double anniversary and one more step of Yarmolenko to a grandmaster mark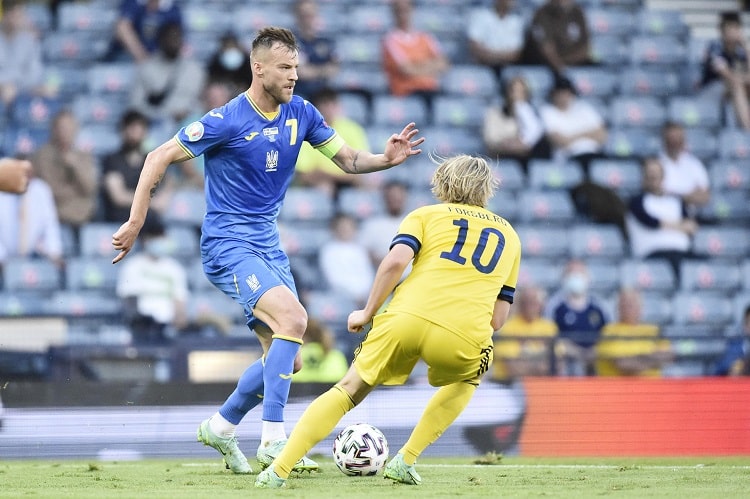 The Euro 1 round of 8 match against Sweden (2:1) became the 98th for the attacking midfielder Andrii Yarmolenko in the shirt of the national team.
In historical register of most capped players Yarmolenko overtook Andrii Pyatov (XNUMX matches) and equaled Oleh Husiev, who is in fourth place.
For Mykola Matviyenko and Serhii Sydorchuk, the meeting with the Scandinavians became the 40th anniversary of the Ukrainian national team. This duo simultaneously rose in the rankings to 31st position. 30th place belongs to Ruslan Malinovskyi, who played 41 matches for the main team of the country.
Taras Stepanenko rose to one position in the register. Shakhtar's midfielder played his 64th match for the national team of Ukraine and, bypassing Vladyslav Vashchuk (63 games), single-handedly ranks 14th.