Andrii Yarmolenko: We lasted longer at Euro than such teams as Germany, Portugal ...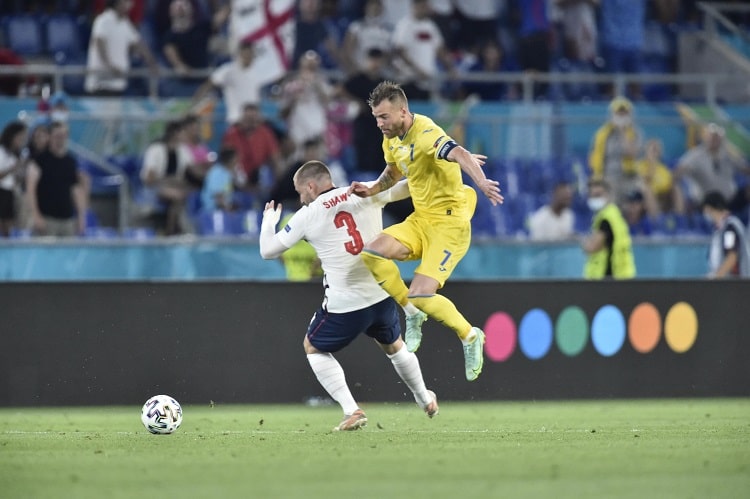 The captain of the national team of Ukraine Andriy Yarmolenko shared his thoughts on the defeat by England in the quarterfinals of Euro 2020.
The Ukrainian team completed their performance at the European Championship defeat by England with a score of 0: 4. After the match, this result was assessed by the captain of the blue-and-yellows Andrii Yarmolenko.
"I think the England team deservedly won. I congratulate them, wish good luck in the future. Probably, we were broken somewhere by a fast conceded ball, because we had tactics and strategy for this game. When you are down in the fourth minute, everything breaks down at once, and you have to rebuild.
But nothing can break us - we have a great team. We know how and why we are able to play. Despite the defeat - 0: 4, I am proud to be in this team. I think that reaching the quarterfinals is a great achievement for our team. That's why I congratulate our fans with such a result.
I think we did well at the Euros. Of course, we could have played better in some matches. But in general I am satisfied with the result. We lasted longer in the tournament than such teams as Germany, Portugal ... Yes, we lost, but we lost to one of the best teams in the world", - Yarmolenko said.