Alexander Karavaev: "We need to pay a lot of attention to standards"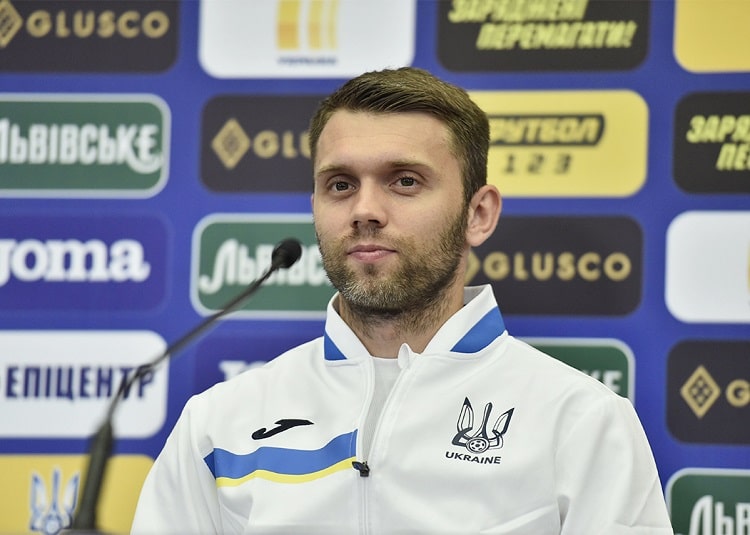 Зdefender of the national team of Ukraine Oleksandr Karavaev commented on the defeat in the quarterfinals of Euro 2020 by the team of England (0: 4).
Blue-yellows completed his way to the European Championships following a match with the British. After the game, Alexander Karavaev commented on this result.
"Of course, it was a difficult match, a lot of goals were conceded, almost all of them were by standards. It is especially unfortunate that in the first minutes in both halves they missed a goal. It hits hard on psychology. We were preparing for the opponent, we knew that they were looking for zones for the players. Even after the first goal, we acted well, especially not allowing the British to create moments. We had chances, we could squeeze some of them out.
But the class remains a class. This requires concentration every second. After all, when you give a short gap, then at this level it is not forgiven. And, of course, we need to pay a lot of attention to standards.
Even giving way to growth, you can win the fight with tall players. The main thing is to place yourself correctly and perform the necessary actions. But the British did very well by the standards. We lost concentration, and we were killed that way.
Malinowski's absence? We have all levels - any player can go on the field and play in any position. We have very serious competition. I would not say that Ruslan's absence greatly affected the game. In the first half we acted very well, blocked the zones. Of course, you always want to have reinforcements, especially when going for a replacement.
This defeat blurred the overall impression of our performance at the Euros, as we prepared differently for the match. I didn't even think about the negative result. We played for the result, even when we missed the fast ball. They played well in the first half, but the missed goal at the beginning of the second half severely crippled the team, "Karavaev said.