Guardsmen of the national team of Ukraine: Andriy Yarmolenko has only one step left to the grandmaster result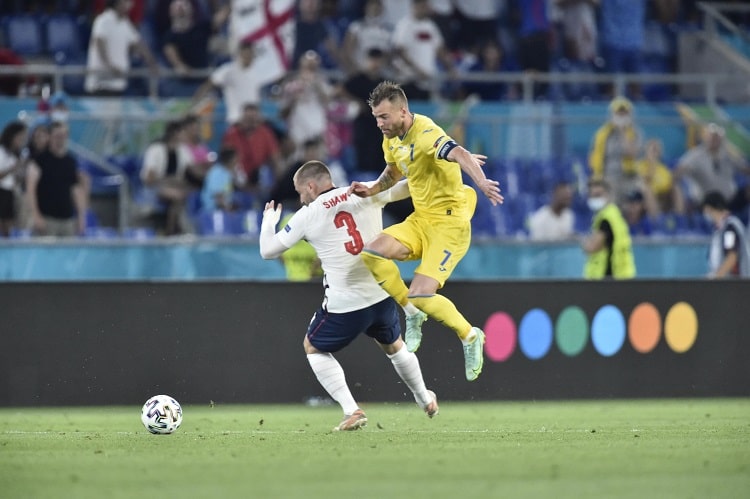 Euro 2020 quarterfinal match Ukraine - England - 0:4 made some adjustments to historical table of the Guards our national team.
Andriy Yarmolenko recorded his 99th match in a blue and yellow T-shirt, came out on a clean fourth place in the ranking and is on the verge of a grandmaster result in 100 matches for our national team. So far, only three players can boast of such an achievement — Anatoliy Tymoschuk (144 matches), Andriy Shevchenko (111) and Ruslan Rotan (100).
Serhiy Sydorchuk and Mykola Matvienko became the 41st member of the Ukrainian national team against England. Both players caught up with Ruslan Malinowski, who is in the 30th position.