Second League. Debutants are active in the transfer market, and "Crystal" has not yet decided on the helm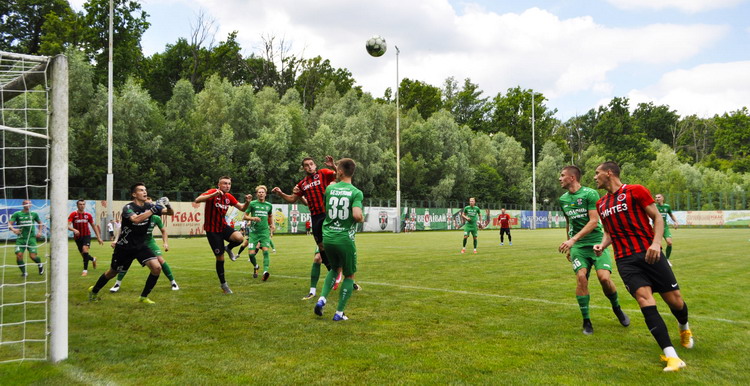 At once 12 clubs are going to make their debut in the championship of Ukraine among the teams of the second league on July 25. Of course, they make an effort to recruit qualified performers, because the human resources that helped to win at the amateur level may not be enough for a successful performance among the teams of masters.
It is safe to say that the most famous recruits will be in Lviv "Carpathians", who last season played in the AAFU championship. Former players of the national team of Ukraine Denys Kozhanov and Andriy Tkachuk from Mina, Serhiy Siminin from Volyn do not need to be represented.
The strongest amateur team of Ukraine last season - "LNZ", which was relocated from Lebedyn to Cherkasy, is also trying to keep up. The most famous among the newcomers is stopper Maksym Lopyryonok, who previously defended the colors of Dnipro-1 and Minai.
Skoruk from Dnipropetrovsk region has already signed contracts with goalkeeper Igor Vartsaba (Victory), defender Vladislav Veremeev (Nimme Kalju, Estonia), midfielders Oleksiy Krasov, Stanislav Shapovalov (VPK-Agro), Serhiy Tsybulsky and striker Mikhail Zhukov ("Nikopol").
Defenders Nikita Teplyakov, Denis Kuzubov and midfielder Maxim Bagachansky of Metalist will play for Vovchansk on loan.
Former goalkeeper of Helios and Alexandria Ruslan Zarubin will now be responsible for training goalkeepers in Victoria from Mykolayivka, and former head of the first-league VPK-Agro Serhiy Solovyov has become the sports director of Peremohy.
Among the teams of the second division, only Crystal did not decide on the head coach. Kherson promises to name a new helmsman this week.
So far, the most successful sparring is Dinaz, which first defeated first-league Obolon (2: 0), and then overcame the resistance of the debutant of the second division - "Lubomyr" (3: 1).