The Ukrainian beach soccer team confidently started at the Independence Cup in Kyiv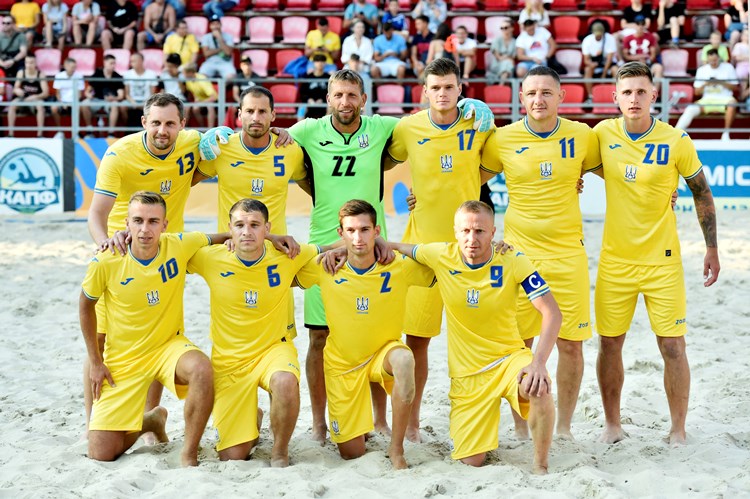 The Ukrainian beach soccer team started the victory at the 2021 Independence Cup, which is being held at Kyiv's Hydropark Arena.
Mykola Kostenko's wards met with the Turkish national team in their first match of the new tournament. The blue-and-yellows surprisingly successfully started the game and in the 9th minute with the efforts of Pashko, Glutsky and Zborovsky took the lead - 3: 0. However, the Turks did not give up and before the first break reduced the gap to one goal.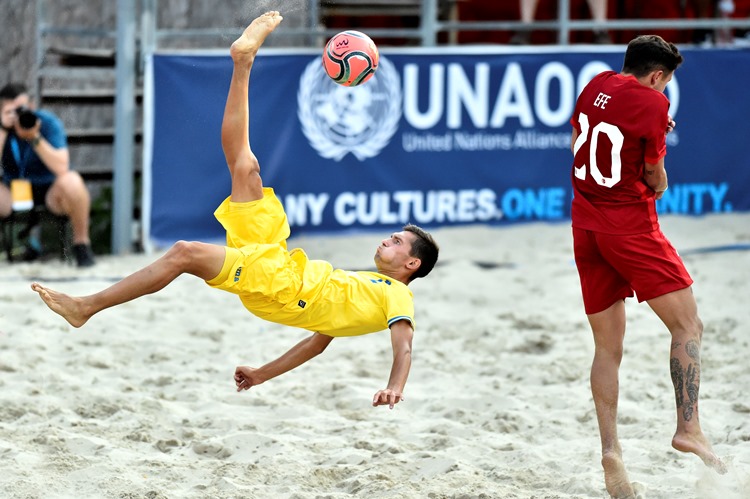 Photo by Pavlo Kubanov
In the second 12 minutes Pashko scored twice, scoring a hat-trick, Zavorotny scored once again, and the score was 6: 2. In the third period, Glutsky and Zborovsky once again scored in the opponent's goal, to which the latter responded with only one goal. 8: 3 - a confident victory of the national team of Ukraine.
Independence Cup 2021
23.07.2021
Turkey - Ukraine - 3: 8
Goals: Terzioglu (10), Keskin (12), Turkmen (36) - Pashko (6, 13, 24), Glutsky (8, 32), Zborovsky (9, 35), Zavorotny (23).
Ukraine: Sidorenko, Nerush, A. Borsuk, Sirenko, Zborovsky, Shitnyk, Korniychuk, Pashko, Zavorotny, Medvid.
Oman - UAE - 1: 2
24.07.2021
14.00 UAE - Turkey
15.30. Oman - Ukraine
25.07.2021
14.00 Turkey - Oman
15.30. UAE - Ukraine