Representatives of the Ukrainian Football Association took part in a forum of veterans and volunteers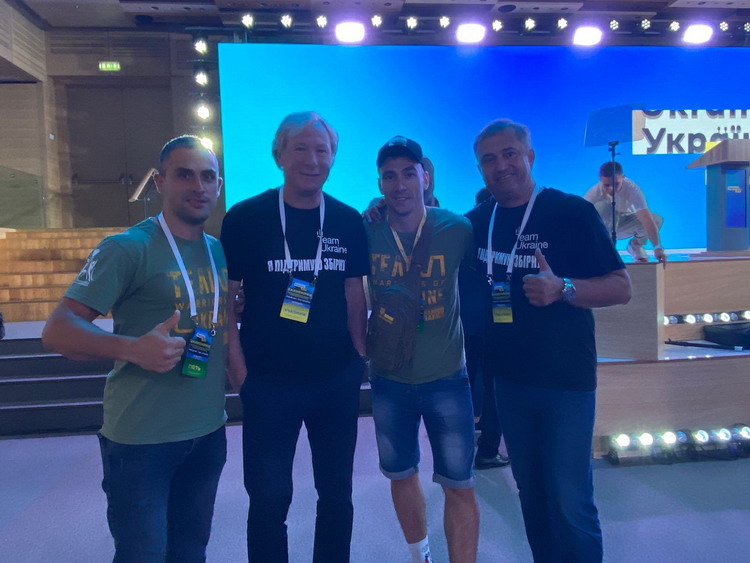 UAF First Vice-Presidents Vadym Kostyuchenko and Oleksiy Mykhailychenko represented the Ukrainian Football Association at the International Volunteer and Veterans Forum "Where We Are - There is Ukraine", which took place within the All-Ukrainian Forum "Ukraine 30. Defenders".
The President of Ukraine Volodymyr Zelenskyi, who took part in the forum, in his speech, addressing veterans and volunteers, in particular, said: "I thank each of you once again! I wish you and your families good health, prosperity and, of course, peace. I believe that the day will come when we will play a friendly match between the veterans' team and the volunteer team at the Donbass Arena or at the Lokomotiv in Simferopol, under the blue and yellow flag. And I know exactly who will be the winner. The winner will be Ukraine. Thanks! Glory to Ukraine!"
Together with the Head of State, the forum was also visited by Ecumenical Patriarch Bartholomew, who is currently in Ukraine on a three-day pastoral visit.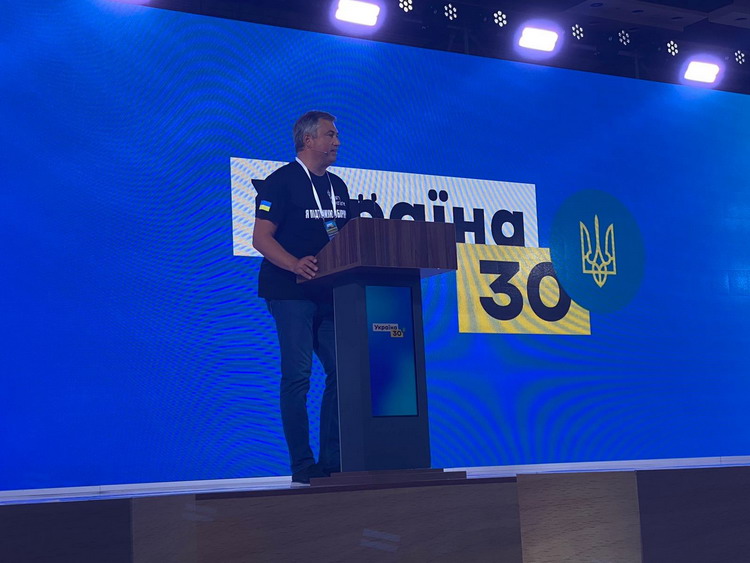 Speaking at the forum, UAF First Vice President Vadym Kostyuchenko and UAF National Team Co-Chair Oleksiy Mykhailychenko, UAF First Vice President, said that the Ukrainian Football Association and its President Andriy Pavelko constantly care for the Main Military Clinical Hospital and provide support to wounded soldiers. There are regular meetings of the coaching staff and national team players with wounded servicemen who are being treated in hospital. ATO / OOS members regularly attend free matches of the main national team.
With the assistance of the UAF, the rehabilitation room in the Main Military Clinical Hospital was repaired and equipped with sports equipment, and modern X-ray equipment was purchased.
The Unconquered Cup is launched and held annually, in which ATO / OOS fighters and players of the current national amp football team take part.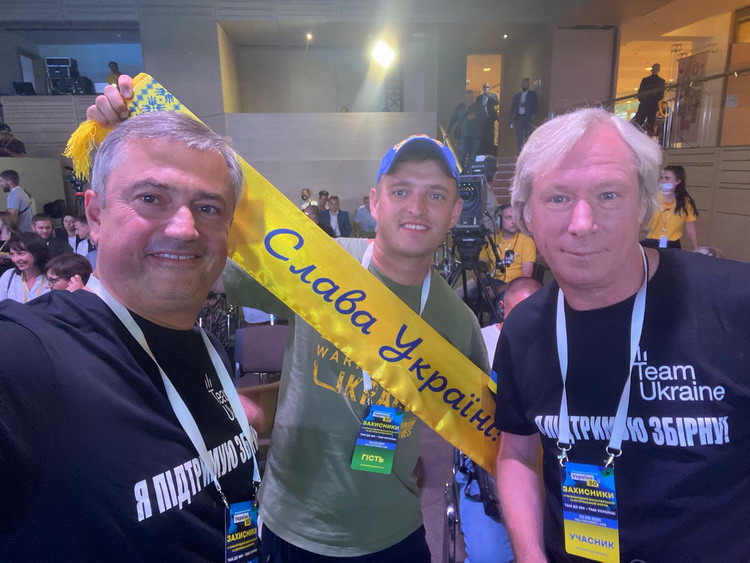 Today, the wounded ATO / OOS servicemen are already members of the national amp football team. In a friendly tournament that took place in Warsaw in June 2021, the national team of Ukraine had two such players.
The European Championship, which will take place in September 2021 in Krakow, will already be attended by three players participating in the ATO / OOS: Ruslan Frizin, Dmitry Branitsky, Alexander Proskurin.
It should be noted that since 2015, the Ukrainian Football Association has transferred: in favor of the Ministry of Defense of Ukraine - 20 apartments (2015); to the military hospital - an X-ray tube in the amount of UAH 430 thousand (December 2015) and a device for artificial lung ventilation in the amount of UAH 486 thousand (August 2020).
As part of the support of the ATO participants' championship during 2018-2021: almost 2 sets of sports uniforms were provided, 3,2 balls were handed over, and arbitration payments in the amount of UAH 530 were provided.