News from the camp of the national team of Ukraine: the maximum focus on the match with the world champions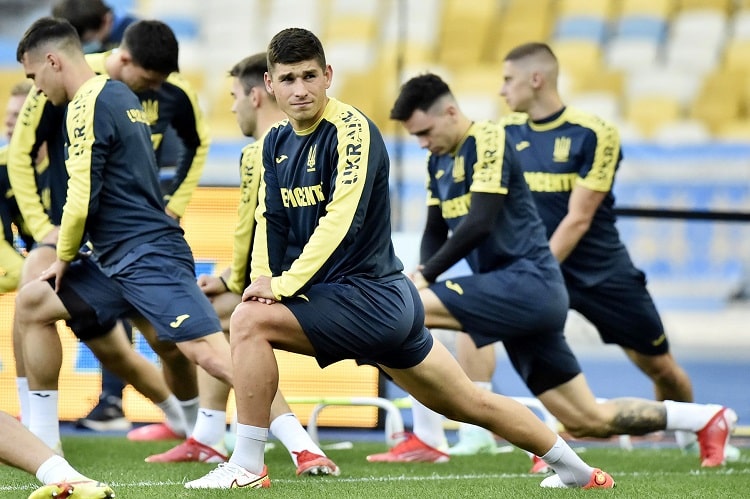 Today the blue-yellows spent in working mode. In the morning - breakfast, before lunch - theory, in the evening - another trip to the pre-match training, which took place at the NSC "Olympic".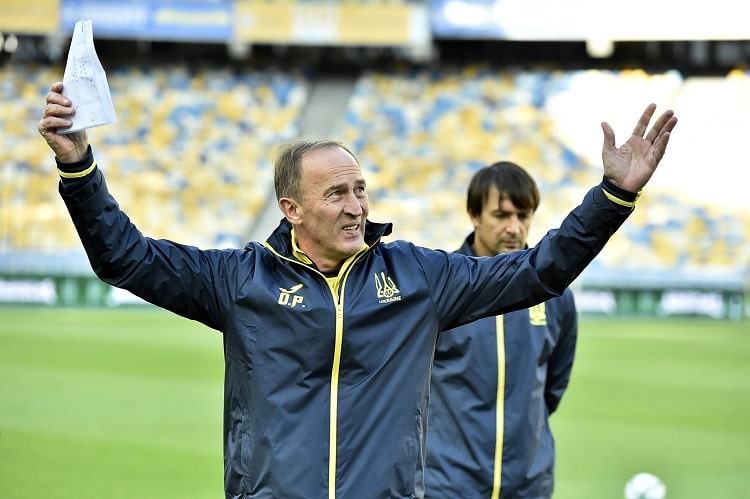 Photo by Pavlo Kubanov
25 players took part in the pre-game training: Vitaliy Buyalskyi, who suffered an injury to the drive muscle, left the national team today, while Oleksandr Zinchenko, who was disqualified for the match with the French, spent the whole session with the team. Sasha took part not only in the team warm-up, but also in the performance of game exercises.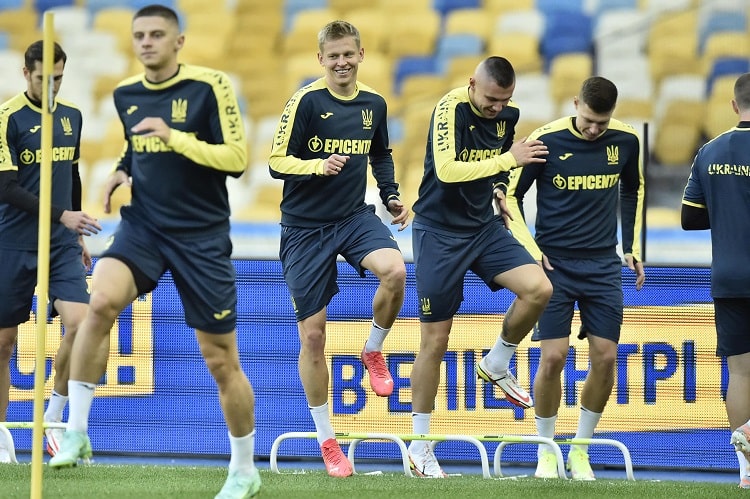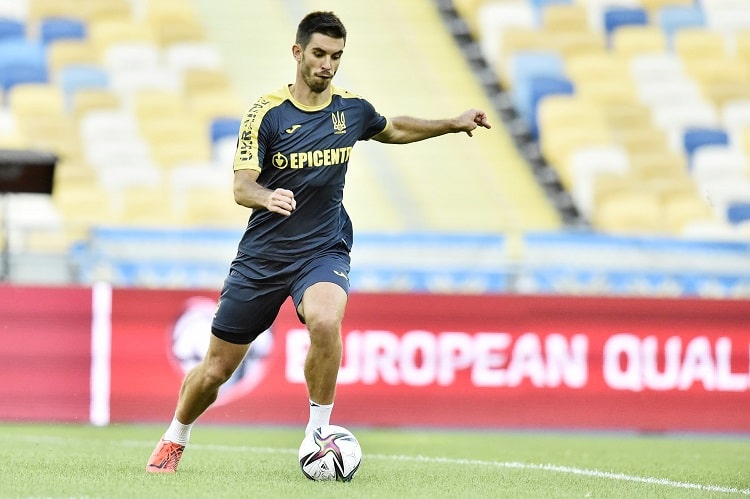 Photo by Pavlo Kubanov
Traditionally, training the day before the game was primarily aimed at developing game models for tomorrow's match. Players also performed tasks on the speed of decision-making.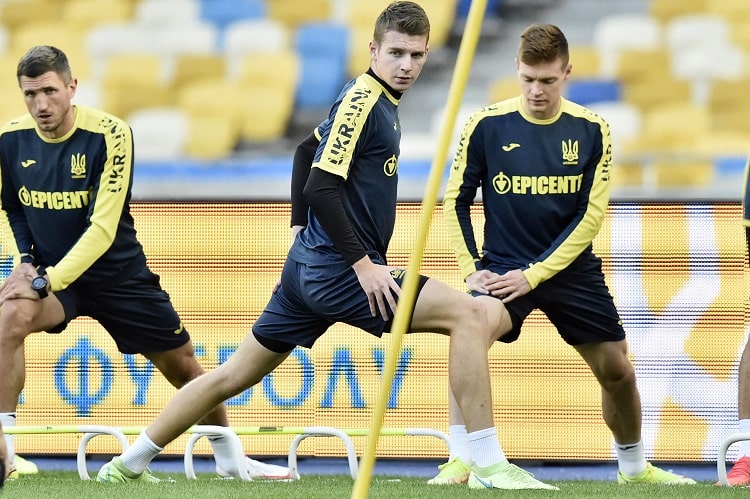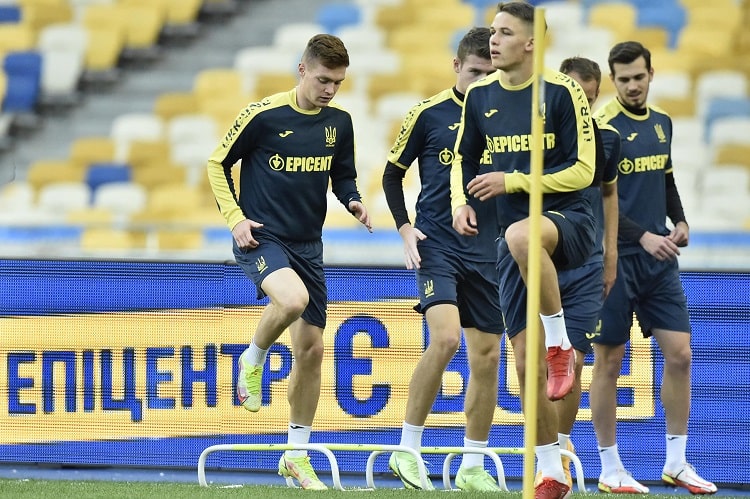 Photo by Pavlo Kubanov
The lesson was interesting and intense: on the eve of the match, which at this stage of qualification has every reason to receive the status of the decisive, the players understand the responsibility and importance of the moment.
After working for an hour on the field, the team returned to the Opera Hotel. Already there, the coaching staff will make the final decision on the application and starting lineup for tomorrow's game.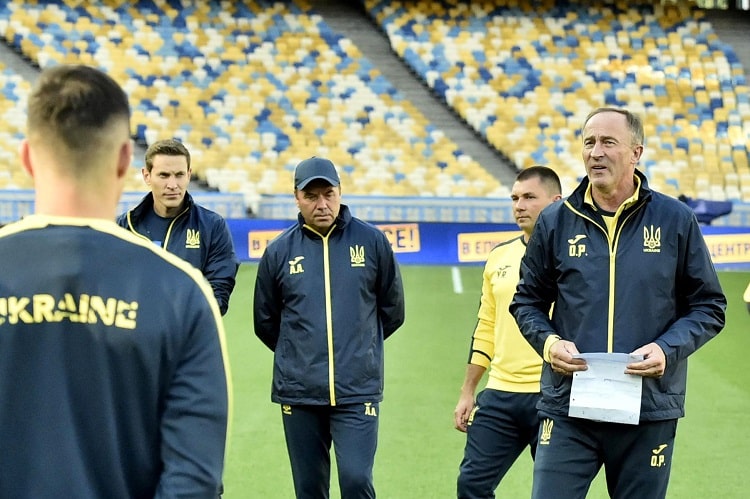 Photo by Pavlo Kubanov
The composition of the national team of Ukraine for the match with France
Goalkeepers: Andriy Pyatov (Shakhtar Donetsk), Dmytro Riznyk (Vorskla Poltava), Denys Boyko (Dynamo Kyiv).
Defenders: Mykola Matvienko, Serhiy Kryvtsov, Viktor Kornienko (all - Shakhtar Donetsk), Oleksandr Karavayev, Ilya Zabarny, Vitaliy Mykolenko, Oleksandr Tymchyk, Oleksandr Syrota (all - Dynamo Kyiv), Eduard Sobol (Brugge, Belgium), Taras Kacharaba (Slavia, Czech Republic).
Midfielders: Serhiy Sydorchuk, Mykola Shaparenko, Viktor Tsygankov (all - Dynamo Kyiv), Taras Stepanenko (Shakhtar Donetsk), Ruslan Malinovsky (Atalanta, Italy), Andriy Yarmolenko (West Ham, England), Oleksandr Zubkov ( (Ferencvaros, Hungary), Eugene Makarenko (Fehervar, Hungary), Igor Kharatin (Legia, Poland).
Forwards: Roman Yaremchuk (Benfica, Portugal), Danylo Sikan (Shakhtar Donetsk).
Oleksandr Hlyvynskyi, spokesman for the national team of Ukraine