The Ukrainian beach soccer team took seventh place in the 2021 Euroleague Super Final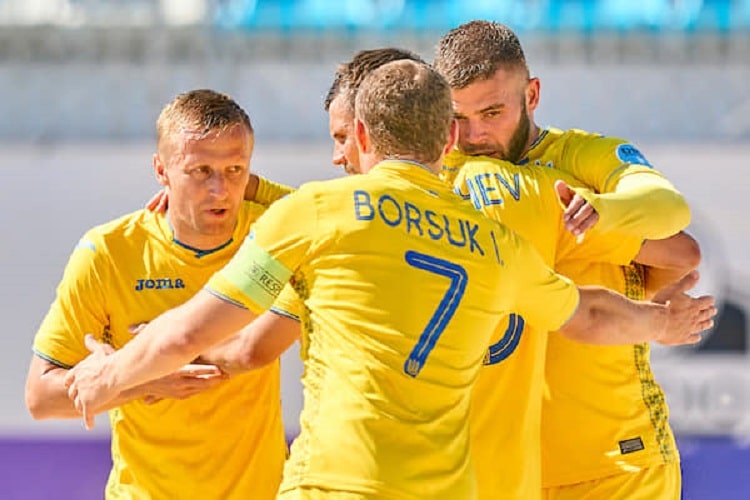 Today, the Ukrainian beach soccer team defeated the Polish team in a match for the seventh place in the 2021 Euroleague Super Final.
After defeats in the group round against Portugal (5:7), Italy (3:5) and Switzerland (6:7) Mykola Kostenko's wards met with Poland in a kind of consolation final. The blue-and-yellows approached the match responsibly and proved their superiority by scoring seven goals, to which the Poles responded with only three.
We will note the performance of Yuriy Shcherytsia and Maksym Voitko, who recorded doubles. So, 7: 3 - and the national team of Ukraine takes the seventh place in the Superfinal of the Euroleague-2021.
Euroleague Super Final 2021. Match for seventh place
Poland - Ukraine - 3: 7
Goals: Baran (1, 30), Bistula (33) - A. Borsuk (11), I. Borsuk (16), Voitenko (23), Shcheritsa (23, 26), Voytok (25, 36).
Ukraine: Gladchenko, Nerush, I. Borsuk, A. Borsuk, Zborovsky, Voitenko, Korniychuk, Shcherytsia, Pashko, Zavorotny, Medvid, Voytok.
The winner of the tournament will be determined today in the match between the national teams of Portugal and Belarus, which will start at 20.00 Kyiv time.