The Ukrainian futsal team will play two friendly matches against Romania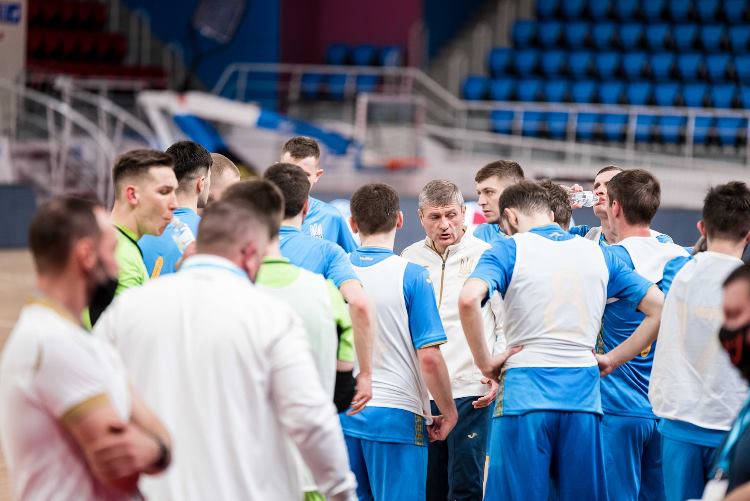 The head coach of the Ukrainian national futsal team Oleksandr Kosenko has published a list of players called up for away friendly matches with Romania.
In preparation for of the final Euro 2022 futsal tournament the blue and yellows will hold two sparring matches in Bystrica, Romania, against the local team, reports the Futsal Association of Ukraine. The matches will take place on September 25 and 26 and will be hosted by Multisport Hall Bistrita. The starting whistle in both matches will sound at 19.00.
The trip to Romania will be preceded by a training camp, which Oleksandr Kosenko's wards will hold in Uzhhorod on September 22-24. The head coach called up a team of 15 players.
The composition of the Ukrainian national football team
Goalkeepers - Kyrylo Tsypun, Yuriy Savenko (both Prodexim), Nazariy-Zenoviy Voytovych (Energia); field players - Serhiy Malyshko, Mykhailo Zvarych, Ihor Korsun, Mykola Mykytyuk (all - "Prodexim"), Oleksandr Pedyash, Yaroslav Lebid, Yevhen Siriy, Ihor Chernyavsky (all - "HIT"), Daniil Abakshin, Artem Farenyuk, Vitaliy Radevych (all - "Hurricane"), Taras Kuz ("Energy").