Attention to the media! Accreditation for the friendly match of the women's national teams of Ukraine and Turkey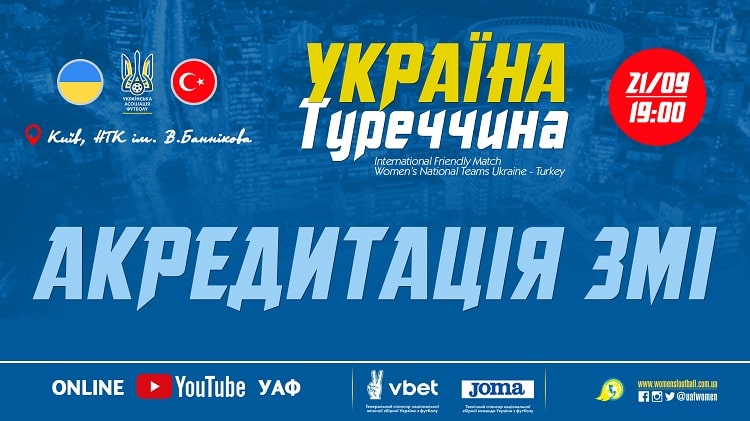 September 21 at the STC. V. Bannikov in Kyiv, the national women's team of Ukraine in preparation for the start of the qualification for the World Cup in 2023 will hold a control match with the national team of Turkey (starting - at 19.00).
Media representatives wishing to obtain accreditation must be registered in the electronic database on the website of the Ukrainian Association of Football and submit an application.
Accreditation of media representatives for the match started on September 16, the last day for applications - September 20 (until 18.00). Applicants will then receive a letter confirming or notifying them of the denial of accreditation. Accreditations will be issued on the day of the game, September 21, at the entrance of the stadium for the media two hours before the match.
Media will be allowed to enter and stay in the stadium only if personal protective equipment is available to prevent the spread of acute respiratory illness COVID-19.
Contacts: +38 097 962 18 08 or +38 093 996 47 35 and [email protected]