UEFA odds table: Ukraine's minimum achievement at the start of group tournaments in European Cups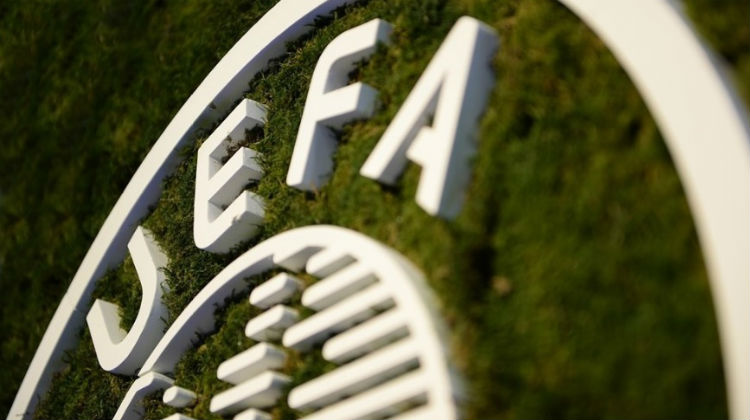 Ukraine is in 11th place in the UEFA odds table and continues to fight for a place in the top 10.
The draw between Dynamo and Benfica in the Champions League (0: 0) added another point (or 1 points) to the treasury of Ukraine. Unfortunately, Shakhtar and Zorya lost at the start of the group tournaments of the European Cups and did not win any points. In general, this season (odds 0,200) Shakhtar has 2,800 points (7,5 of them are bonuses), Dynamo has 4 (5), Kolos has 4, Vorskla has 1, and Zorya has 0,5.
We will remind, we fight for the 10th position which allows to declare the representative to the main grid of the Champions League directly. The 11th place currently occupied by Ukraine provides for the participation of five clubs: two - in the Champions League (one - in the playoffs of the qualifying round, one - in the second qualifying round), one - in the Europa League (in the playoffs) round) and two in the League of Conferences (one in the third qualifying round and one in the second qualifying round). The 11th association will receive an automatic pass to the Champions League group if the Champions Cup winner obtains a Champions League license through the national championship.
This table forms the representation for the European Cup season-2023/2024.
From the UEFA Coefficient table
| | | | 17/18 | 18/19 | 19/20 | 20/21 | 21/22 | Sumy | Clubs |
| --- | --- | --- | --- | --- | --- | --- | --- | --- | --- |
| 1 | | England | 20.071 | 22.642 | 18.571 | 24.357 | 3.857 | 89.498 | 7/7 |
| 2 | | Spain | 19.714 | 19.571 | 18.928 | 19.500 | 4.000 | 81.713 | 7/7 |
| 3 | | Italy | 17.333 | 12.642 | 14.928 | 16.285 | 3.428 | 64.616 | 7/7 |
| 4 | | Germany | 9.857 | 15.214 | 18.714 | 15.214 | 3.642 | 62.641 | 7/7 |
| 5 | | France | 11.500 | 10.583 | 11.666 | 7.916 | 3.416 | 45.081 | 6/6 |
| 6 | | Portugal | 9.666 | 10.900 | 10.300 | 9.600 | 4.083 | 44.549 | 4/6 |
| 7 | | Netherlands | 2.900 | 8.600 | 9.400 | 9.200 | 4.800 | 34.900 | 5/5 |
| 8 | | Austria | 9.750 | 6.200 | 5.800 | 6.700 | 3.800 | 32.250 | 4/5 |
| 9 | | Scotland | 4.000 | 6.750 | 9.750 | 8.500 | 2.300 | 31.300 | 2/5 |
| 10 | | Russia | 12.600 | 7.583 | 4.666 | 4.333 | 1.700 | 30.882 | 3/5 |
| 11 | | Ukraine | 8.000 | 5.600 | 7.200 | 6.800 | 2.800 | 30.400 | 3/5 |
| 12 | | Serbia | 6.375 | 6.000 | 6.000 | 5.500 | 4.000 | 27.875 | 2/4 |
| 13 | | Belgium | 2.600 | 7.800 | 7.600 | 6.000 | 3.200 | 27.200 | 4/5 |
| 14 | | Switzerland | 6.500 | 3.900 | 6.400 | 5.125 | 4.500 | 26.425 | 2/4 |
| 15 | | Croatia | 5.125 | 5.750 | 4.375 | 5.900 | 3.250 | 24.400 | 1/4 |