A charity match in support of children with autism will take place on the eve of the match for the Super Cup of Ukraine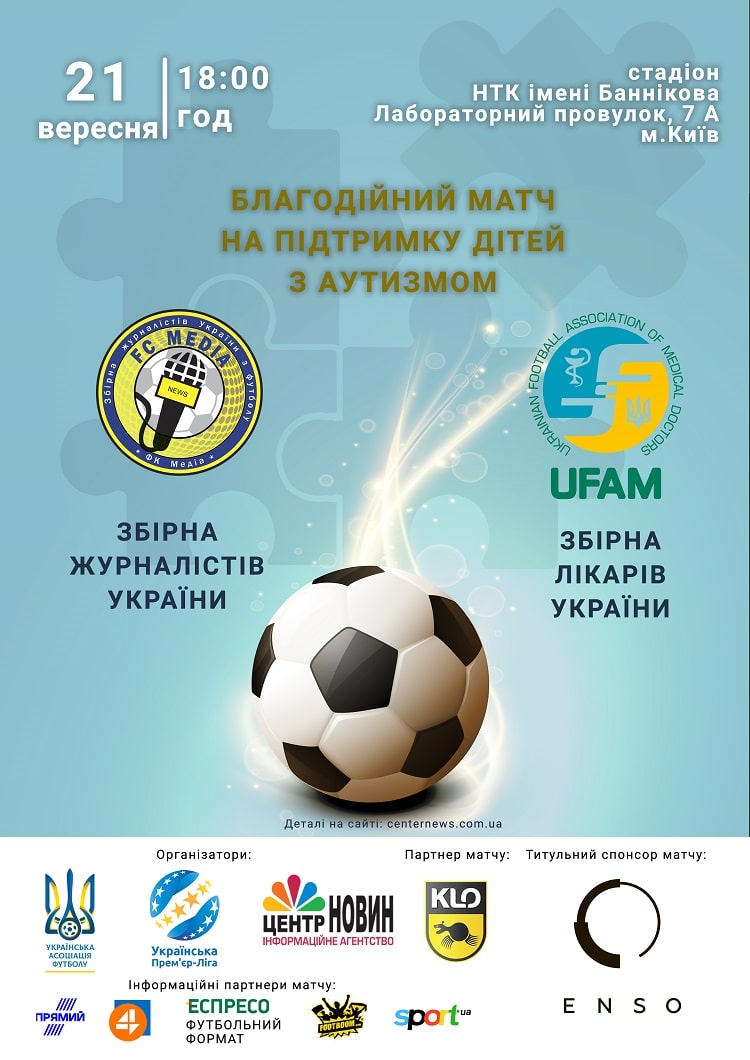 September 21 in Kiev at the STC. Victor Bannikov will host a charity football match between the team of journalists of Ukraine and the team of doctors of Ukraine (beginning - at 18.00).
The main purpose of the charity match is to help children with autism go in for sports.
The event is organized by the Ukrainian Football Association, the Ukrainian Premier League and the News Center news agency.
The charity match will take place before the match for the Super Cup of Ukraine, in which Dynamo Kyiv and Shakhtar Donetsk will meet.
Venue: STC. Victor Bannikov, lane Laboratory, 7a. Start time - at 18.00.
Accreditation for mass media by phone 093 129 71 48 or [email protected]
Note:
This time the national teams of journalists and doctors of Ukraine will meet on the football field for the first time. Both teams are winners of all-Ukrainian matches. In Tuesday's match, each of the teams will be strengthened by the legends of Ukrainian football. But the main winners in the charity match will be children, who will receive gifts from the organizers and sponsors of the match and the opportunity to play football at a professional level.
It will be recalled that charitable matches are held annually before the Super Cup of Ukraine and matches of the national team of Ukraine, designed to help children with special needs, children-migrants from Eastern Ukraine and the Crimea to play sports.