The national women's national team of Ukraine in the home sparring minimally defeated the team of Turkey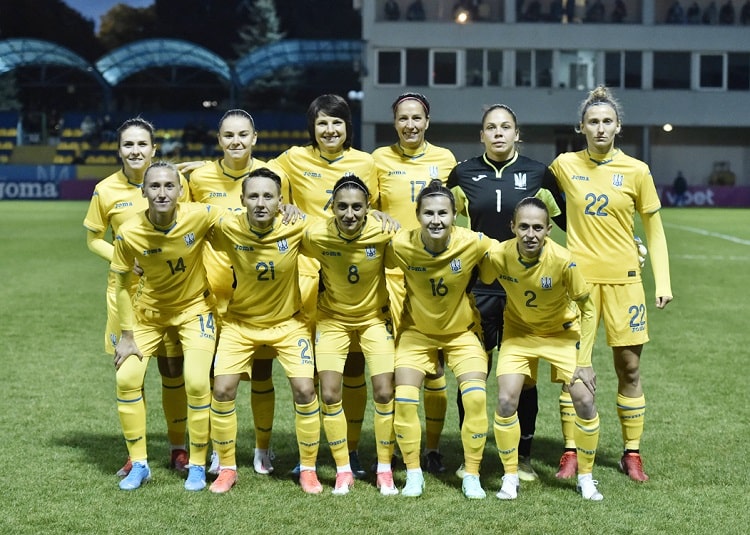 In preparation for the qualification for the 2023 World Cup blue-yellow in Kiev on NTK them. V. Bannikov will conductwhether control match against Turkey.
Today's game was preceded by a training camp for Ukrainian women started September 13. The main losses in Natalia Zinchenko's team were Kozlova, who remained in the location of her club, and Sanina, who was injured on the day of the match with the Turks.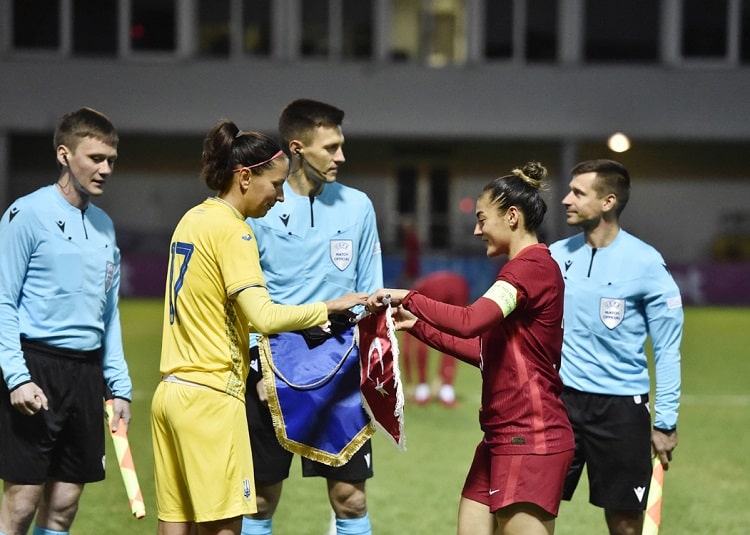 Photo by Pavlo Kubanov
The hosts started the match more actively, Kravchuk and Kalinin scored shots in the plane. In the 13th minute, the blue-and-yellows managed to open the score - Kalinina cut the opponents' defense in the center, and Boychenko realized the way out on his own.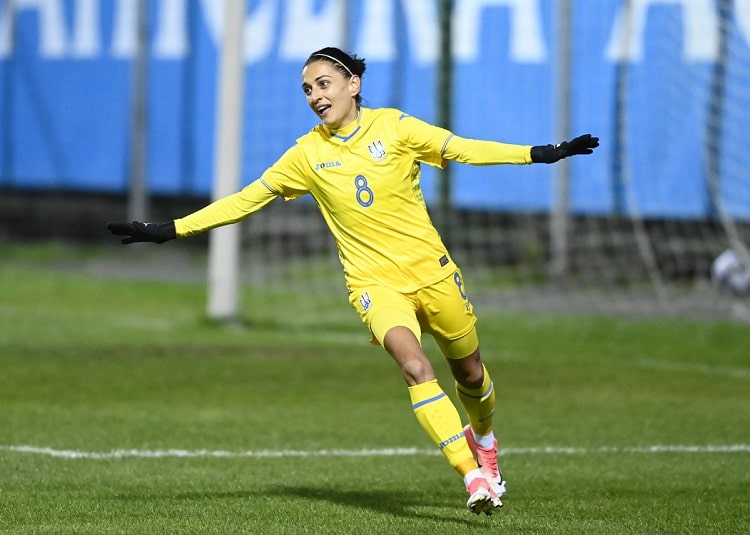 Photo by Pavlo Kubanov
The Turks responded with several blows, after the attempts of Uraz and Heath had to enter the game Bondarchuk. At the end of the first half, the Ukrainians already had the initiative - Ovdiychuk and Apanashchenko shot at the plane from afar.
In the second half, the visitors attacked more often, but their shots mostly went past the goal. The Ukrainians can be hit in the plane by Shmatko, as well as a shot by Pantsulai at the end of the match. Bondarchuk also had to save, which parried a difficult shot from Topch in the 77th minute.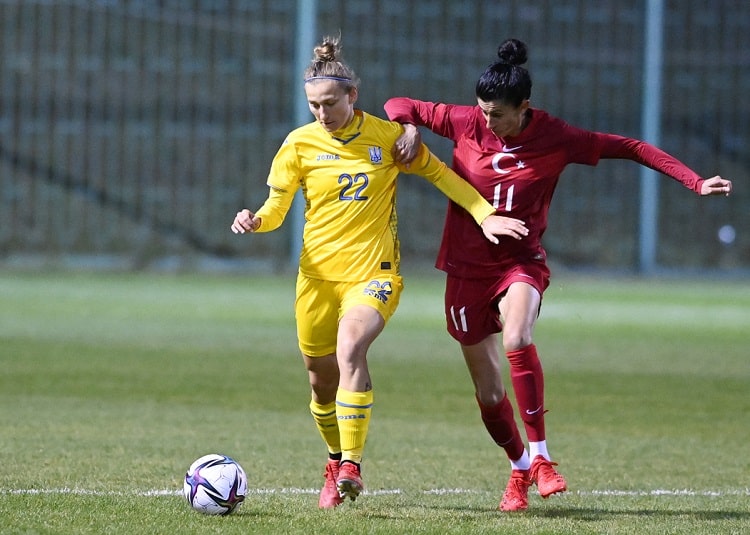 Photo by Pavlo Kubanov
Natalia Zinchenko's wards managed to keep the winning score - 1: 0. So the blue and yellows will continue to prepare for the official matches in a good mood.
Friendly match
Ukraine - Turkey - 1: 0 (1: 0)
Goal: Boychenko (13).
Ukraine: Bondarchuk, Podolskaya (Shevchuk, 88), Petryk (Korsun, 82), Kalinina (Kochneva, 71), Boychenko (Pantsulaya, 46), Shmatko, Ovdiychuk (Kunina, 73), Apanashchenko (k), Kravchuk, Andrukhiv, 90+ 2), Khimich, Kravets.
Substitutions: Gerasymchuk, Havanskaya, Kitaeva, Basanskaya, Malakhova.
Head coach: Natalia Zinchenko.
Turkey: Akgyoz, Janicheri, Karagench (k), Goksu (Kaya, 46), Edjem Essen (Keskin, 60), Jin, Topchu (Kuru, 86), Uraz, Sadikoglu (Tekmen, 72), Jumert (Ozturk, 31, Altintash, 82), Heath.
Substitutions: Chaglar, Arhan, Dzhivelek, Yildirim, Erkan.
Head coach: Nejla Güngör.
Referee: Denis Shurman (Ukraine).
Warnedі: Shmatko (90), Pantsulaya (90 + 5).
September 21. Kyiv NTC them. V. Bannikov.
We will remind that blue-and-yellows prepare for the World Cup-2023 qualifying which starts for Ukrainian side in October. This year the team will play four World Cup qualifying games. On October 21 and 26, our girls will play two home matches - against Faroe Islands and Spain. The national team of Ukraine will end the competitive year with two away matches - with Scotland (November 26) and Hungary (November 30).