Natalia Zinchenko: "The most important thing was to win after three failures in a row"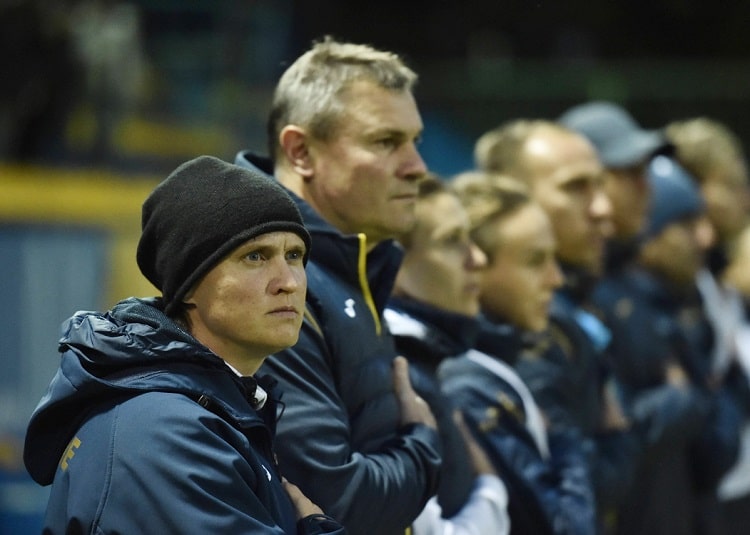 The head coach of the national women's national team of Ukraine Natalia Zinchenko commented on the victory of her team in a friendly match with Turkey.
Today, blue and yellow in Kiev at the STC. V. Bannikov have overcome Turk with a score of 1: 0. After the match, the head coach of the Ukrainians Natalia Zinchenko commented on the actions of her wards.
- In your opinion, today's victory is deserved?
- In the game we showed at the beginning, it was possible to decide the fate of the match in the first half. But we did not use our chances. At the end of the match, the Turkish team pressed us, but the girls managed. I think the score on the game. We will work on the implementation of the points in the future. Apart from the final invasion, Turkey had no chance at our goal.
- You said before the match that Turkey is a very combative team that is progressing. Today she showed her strengths?
- Yes, I really liked the team compared to our two-year-old match in Turkey. Rivals have grown in many ways. Good pressure, speed in attack and defense, selections, martial arts ...
- The national team of Ukraine is a member of selection of the 2023 World Cup with a new tactical scheme. How well the team follows the coaching instructions?
- Today we played according to this scheme for the first time. Since we have very good and qualified central defenders, we make a more attacking scheme to add one player to the middle. The goal was scored according to our achievements, so something came out. There were also problematic moments. Since this is the first game in this structure, we will disassemble it and correct errors. I think everything will get better from match to match. The most important thing for us today was to win after three failures in a row, so that psychologically it became easier for us to adjust to official matches.
- What do you set the girls up for in the October meetings with the Faroe Islands and Spain??
- We move from match to match. Now we had a goal to play with Turkey in preparation for the selection. Next we will disassemble the Faroe Islands, then - move to Spain. It is clear that Spain is the favorite. But we have time to prepare. It is necessary to give a fight. And there it will turn out.