Players of the women's national team of Ukraine - about a friendly match with Turkey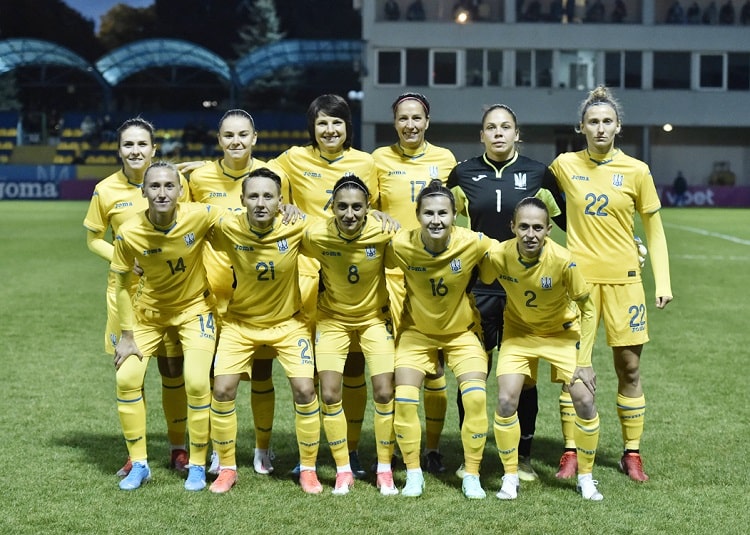 In preparation for the qualification for the 2023 World Cup, the women's national team of Ukraine in Kiev in a control match won team of Turkey (1: 0). After the match, the blue-yellow players shared their impressions live on YouTube-UAF channels.
Yana Kalinina (midfielder):
- We are all happy to win after our unsuccessful games. We started the new season with a win. I would like to continue. In the situation with the goal, the whole team played correctly. The attackers vacated the zone, Olya opened well and scored a masterpiece goal.
As for the new tactical scheme, we worked on it all the meeting. I liked the way we played. Of course, there is something to work on. In future matches we will show our strengths. We will eliminate mistakes and leave good moments.
Darina Bondarchuk (goalkeeper):
- I want to congratulate everyone on the victory. Sparring was good. What we did not miss is the merit of the whole team and the coaching staff. After the match, the head coach went into the locker room and thanked the whole team. All the girls are well done, fully laid out.
The Turkish national team grew compared to the previous match, when we won - 4: 0. We always have only one goal - to win. On the eve select matches we will study the weaknesses and strengths of rivals, we will prepare.
Anna Petrik (defender):
- I think the result is behind the game. The advantage was on our side, although something was a little lacking. We played according to a new tactical scheme. I think we will analyze all the mistakes, there will be no more, and we will play better.
We are a little short of ball transfers. During the game we rested on one flank. But nothing, tried on the one hand, then - on the other. I think we will correct these mistakes and play on two fronts.
In football, the winner is the one who scores more and misses less. It's good that we didn't miss, so we played great in defense. In the future we will better realize our moments. Everything will be fine both in attack and defense.
I first played in this position with a scheme of five defenders. It's hard to run all the way back and forth. But nothing, there were moments. Yes, it was difficult, especially in the first half, while running away. But it seems to me that this is the case in any position. You just need to step on your throat somewhere and work.