The national futsal team of Ukraine lost in a friendly match to the Romanian team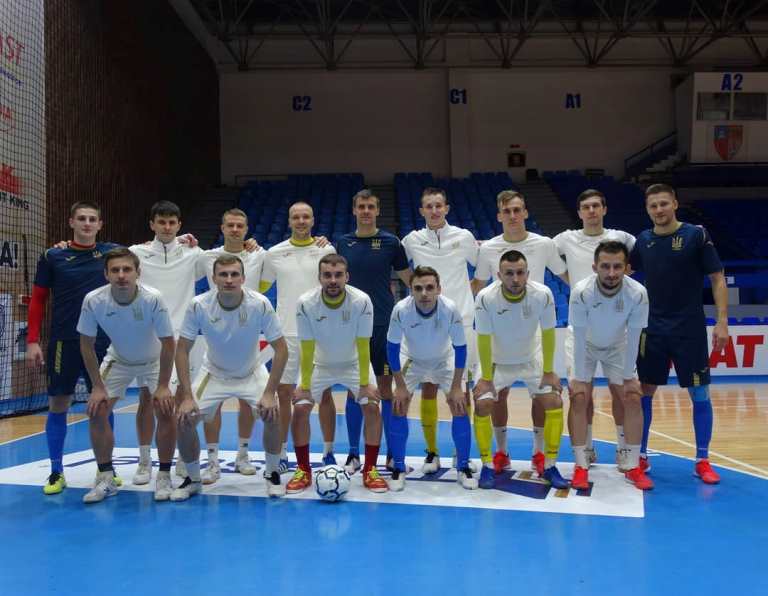 Today, the national futsal team of Ukraine held the first of two planned friendly matches in preparation for the final tournament of Euro-2022.
Oleksandr Kosenko's wards met with the Romanian team on the floor of the Multisport Hall Bistrita in Bystrica. Our team had a great start to the match, and in the 2nd minute Eugene Gray brought the blue and yellows ahead. However, in 10 minutes the Romanians managed to win back the efforts of Kedea Barni - 1: 1.
At the end of the first half в our goal was Kazakhstan Football Federation, 10-meter. However, our goalkeeper Cyril Chipun reflected blow, and then still coped with finishing.
The Ukrainians started the second half very powerfully and stormed the opponent's goal all the time. However, they wasted the way out on their own, and did not hit from deadly positions. In the 21st minute, the hosts were saved by a crossbar. But almost the only counterattack of the Romanians ended with a goal by Barney, who scored a double.
In the three minutes left until the final whistle, the coaches of the national team of Ukraine removed the goalkeeper, but our opponents held on and won 2: 1.
Friendly match of national futsal teams
Romania - Ukraine - 2: 1 (1: 1)
Goals: Barna (12, 37) - Gray (2).
Romania: Grigorash - Panzaru, Richard, Tamas, Istvan; Lungu, Barna, Balint, Duda, Lepedatu, Paulo Ferreira, Schabolz, Cires, Crishan.
Ukraine: Tsypun - Gray, Chernyavsky, Zhurba, Pedyash; Savenko, Malyshko, Zvarych, Mykytyuk, Lebid, Abakshin, Farenyuk, Radevych, Tsilyk.
The second friendly match between the national teams of Romania and Ukraine will take place on the same field tomorrow, September 26 (starting at 18.00).