Footballer of the national team of Ukraine Igor Kharatin played with the leader of the group TNMK in FIFA 22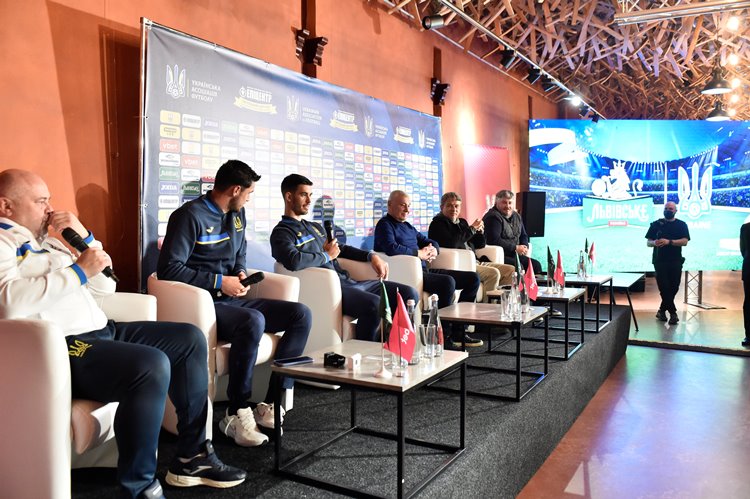 On Monday, October 11, in an exclusive location, in the museum-historical complex of the partner of the national team of Ukraine, "Lviv", an exhibition match of the stars took place in FIFA 22
The event was timed to the appearance of the national team of Ukraine in a new version of the game of the world-famous football simulator FIFA 22 from EA Sports.
The event was attended by First Vice President of the Ukrainian Football Association Anatoliy Demyanenko, First Vice President of the Ukrainian Electronic Football Association Denis Davydov, Acting Head Coach of the National Team of Ukraine Oleksandr Petrakov, national team players Roman Yaremchuk and Igor Kharatin, as well as TNMK group leader Alexander "Fozzy" Sidorenko.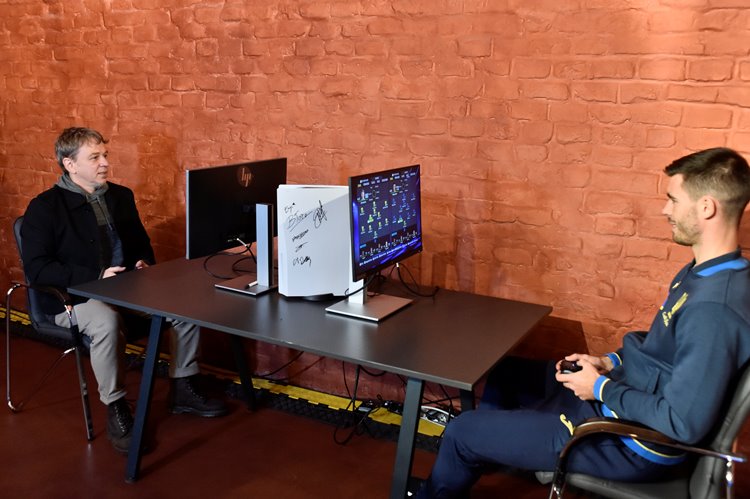 Photo by Pavlo Kubanov
Denis Davydov mentioned the special difficulties in the process of UAEF negotiations with EA Sports on this issue and thanked UAE President Andriy Pavelko, a member of the UEFA Executive Committee, for his personal participation in its decision: "Ukraine in FIFA was difficult. We did our best to get it right. And now everyone can play for the national team of Ukraine in FIFA. Moreover, the game even has an up-to-date national team uniform with a map of Ukraine and the slogan "Glory to Ukraine!".
"It's great that now the national team of Ukraine is in FIFA 22, because many children play this game. This is great for popularizing football, "said Anatoliy Demyanenko, First Vice President of the UAF, who was the guest of honor at the European PES Cyber ​​Football Championship in Kryvyi Rih at the end of the summer.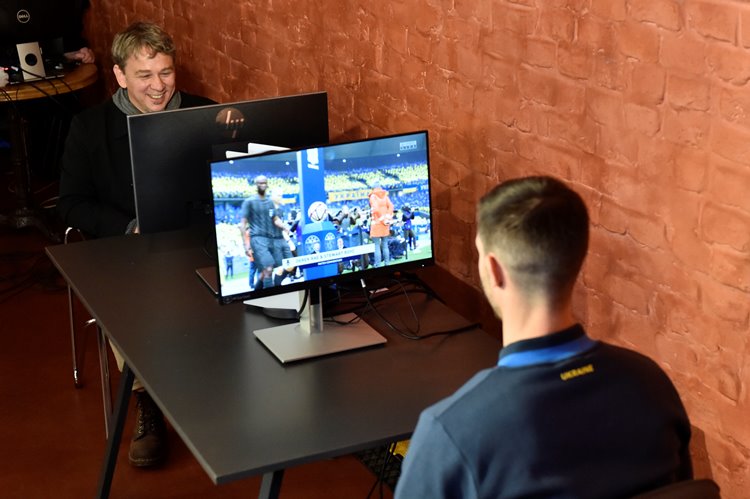 Photo by Pavlo Kubanov
"Some parents have children who play, and some children have parents who play FIFA. When there was more time, and Ukrainian clubs competed with someone in the European Cups, I played against these teams in FIFA and quickly memorized all the information about rivals. Now, if there is time, I will be happy to play for FIFA for the national team of Ukraine, "Oleksandr Fozzi Sydorenko said during the event about his passion for cyber football.
Real football players who told about their experience in FIFA also play e-football with pleasure.
"It's a really cool game - you get distracted from problems, you create a dream team, you try to win the Champions League, you play online against other people, you sell yourself to Real (laughs). Many children live with this game, waiting for the release of each new season. Personally, this game "comes" to me! I will be happy if the fans play for our national team in FIFA and get pleasure from it, "admitted the striker of the blue and yellows Roman Yaremchuk.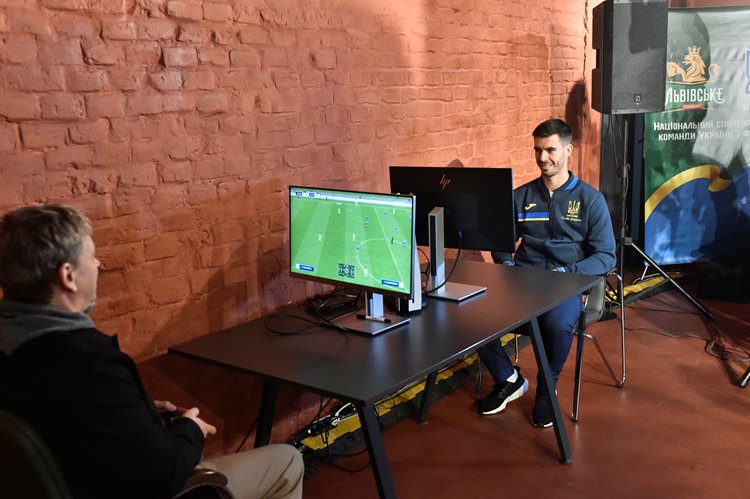 Photo by Pavlo Kubanov
"It's very cool that FIFA now has our national team. In your free time you can sit down and play your favorite game a bit. This is a new experience, new information about the team and players. Before that I played a bit in FIFA 21, now I will try FIFA 22 ", - added the midfielder of the main team of the country Igor Kharatin.
It was Igor Kharatin and Oleksandr "Fozzy" Sidorenko who met in a friendly cyber football match in FIFA 22. The match consisted of two halves of five minutes each, both participants played for the Ukrainian national team (Kharatin - for the blue and Sidorenko - for the yellow), choosing individual lineups and tactical schemes.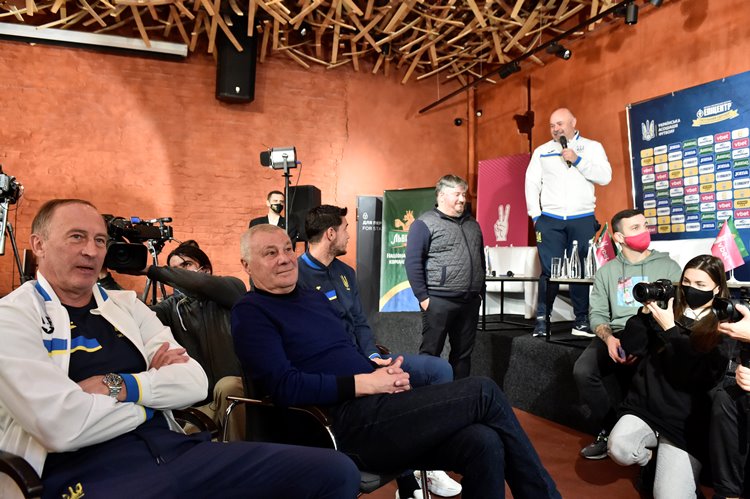 Photo by Pavlo Kubanov
The exhibition game, which Anatoliy Demyanenko, Oleksandr Petrakov and Roman Yaremchuk watched with pleasure, ended with a confident victory of the blue-yellow football player. The national team of Ukraine Igor Kharatin scored four dry goals for the Ukrainian team of Oleksandr "Fozzy" Sydorenko - Mykola Shaparenko scored a double, and Ruslan Malinovsky and Viktor Tsygankov scored another goal each.