Geography for the national team of Ukraine: there are four potential rivals left in Europe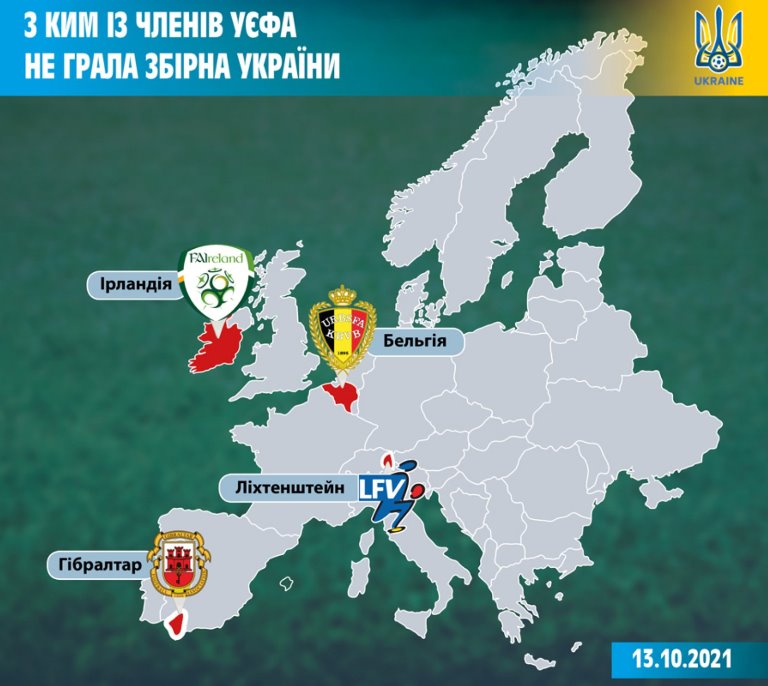 After the Lviv match with the team of Bosnia and Herzegovina - 1:1 The national team of Ukraine has in its assets meetings at the international level with representatives of the 71st National Association of the five confederations (did not play only with the teams of Oceania).
The Bosnian national team became our 51st opponent from Europe. However, one rival is no longer on the political map: Yugoslavia first changed its name to Serbia and Montenegro, and then split into two.
Thus, of all UEFA members, Ukraine has never played against Belgium, Gibraltar, Liechtenstein and Ireland.