Attention to the media! Accreditation for the qualifying match of the European Championship-2023 (U-21) Ukraine - Serbia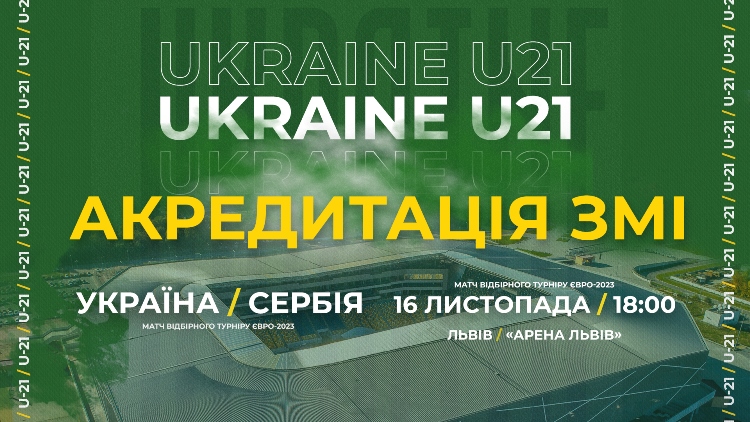 On November 16 in Lviv at the Lviv Arena, as part of the qualifying round of the 2023 European Championship, the youth national team of Ukraine will play a home match against the Serbian team (starting at 18.00 p.m.).
Representatives of the media who wish to receive accreditation for this match must be registered in the electronic database on the website of the Ukrainian Football Association and apply.
Accreditation of media representatives started on November 1, the last day for applications - November 12 (until 18.00). Applicants will then receive a letter confirming or notifying them of the denial of accreditation.
Accreditations will be issued on the eve of the match during pre-match media events, as well as on the day of the match, November 16, at the entrance to the media two hours before the game.
Please note that media representatives who receive accreditation will be able to get to the stadium only if one of the following documents is available:
- negative result of testing for COVID-19 by polymerase chain reaction (not more than 72 hours before the event);
- a negative result of a rapid test to determine the antigen of the coronavirus SARS-CoV-2 (not more than 72 hours before the event);
- a document confirming the full course of vaccination.
This condition is mandatory in accordance with the decision of the Commission on Technogenic and Ecological Safety and Emergencies of Lviv Region of October 6.
Media representatives will be allowed to enter and stay on the territory of the stadium only with personal protective equipment on.
Contacts: +38 097 962 18 08 or +38 097 294 25 40 and [email protected]