Ruslan Rotan: "Glad for the team, it deserved this victory"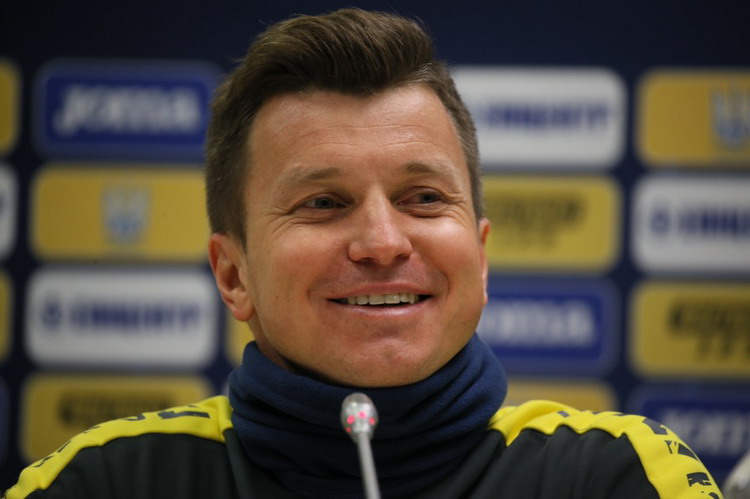 The head coach of the youth national team of Ukraine Ruslan Rotan believes that in the key match of the group stage of the Euro-2023 qualification (U-21) his wards won a well-deserved victory.
After the game with the Serbian team - 2:1 head coach of the youth national team of Ukraine Ruslan Rotan answered questions from journalists.
- Glad for the guys, happy for the team, - said Ruslan Rotan. - I always tell them that they are the best. As for the last game, the team deserved this victory, and, perhaps, it should not have been minimal. I really hope that in the future we will be more confident in our matches.
- This is your first victory in Lviv as a coach. How do you support?
- Arena Lviv is something incredible. While still a football player, I received the best emotions here from the support of the fans, the excitement around the matches, the victories.
Our victory was not easy, and victory in a key match cannot be easy. With this win, we can say that we have eliminated the Serbian national team from among our main competitors. Now we will focus on the fight against the French national team.
- Who can you single out as youth leaders?
- As for today's game, it was a team that wanted to win. This applies to both the guys who were on the field and those who were on the bench. In general, I dream that the whole team was the leader, then the game and the result will be even better.
- What did you say to Artem Bondarenko after the unbeaten penalty?
- Supported. Penalties are not scored by great players either. That's OK. You have to go through this. So the players become stronger. Artem is a serious guy, he did not give up, and even more persistently continued to act on the field.
- Now our main competitor is the French national team?
- If you take it strategically, then yes. But there are four more fights ahead, which I would also call key. If we continue to win, we will see how everything will turn out at the finish. I told the boys that I believed in them. For some reason I am sure that they are stronger than the French.