Scorers of the national team of Ukraine: Oleksandr Zinchenko has one step left to the historical top-10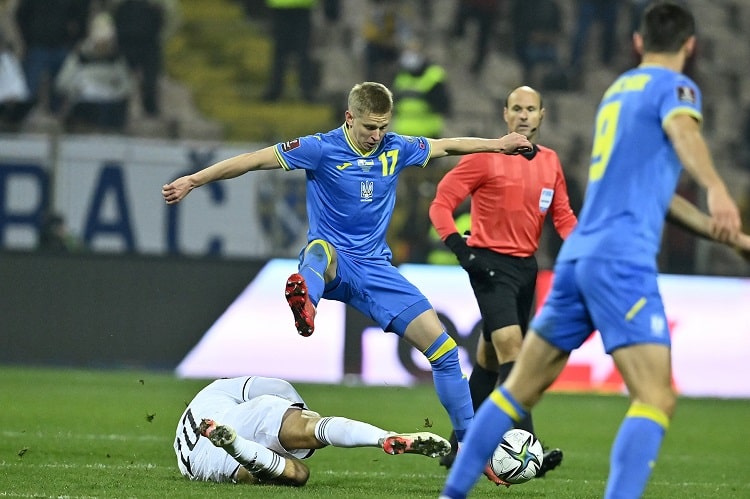 The ball into the goal of the national team of Bosnia and Herzegovina, which Oleksandr Zinchenko scored in the final match of the group round of the 2022 World Cup, became the Ukrainian's eighth in the national team.
This result allowed the wagon from the English "Manchester City" to rise to ranking of the best scorers blue and yellow in history. Now Zinchenko, together with Timerlan Huseynov, Artem Kravets, Artem Milevsky, Andriy Voronin, and Ruslan Rotan, ranks 11-16th in the register. However, the first two are ahead of Oleksandr by an additional indicator - the number of matches that were spent to score the same eight goals.
To reach the top 10, Zinchenko had to score only one goal.