UEFA Odds Table: Ukraine finished 2021 in 12th place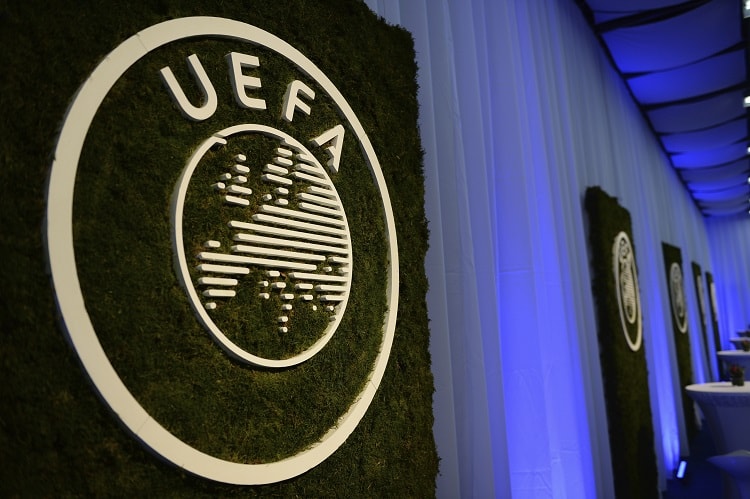 Ukraine lost all its representatives in the European Cups and finished 12th in the UEFA standings.
Shakhtar draw with Sheriff - 1:1 in the Champions League and Zorya with Bude Glimt - 1:1 in the League of Conferences added 2 more points (or 0,400 points) to the treasury of Ukraine. But, unfortunately, these were our last points this season. In total, Shakhtar scored 9,5 points (4 of them were bonuses), Dynamo - 5 (4), Zorya - 5, Kolos - 1, Vorskla - 0,5. The final coefficient is 4,200.
After Serbia bypassed Ukraine, we are in 12th place in the UEFA odds table. It involves five clubs in the European Cups: two in the Champions League (one in the play-off round, one in the second qualifying round), one in the Europa League (play-off round) and two in the League. conferences (one in the third qualifying round and one in the second qualifying round).
This table forms the representation for the European Cup season-2023/2024.
From the UEFA Coefficient table
| | | | 17/18 | 18/19 | 19/20 | 20/21 | 21/22 | Sumy | Cl |
| --- | --- | --- | --- | --- | --- | --- | --- | --- | --- |
| 1 | | England | 20.071 | 22.642 | 18.571 | 24.357 | 14.142 | 99.783 | 7/7 |
| 2 | | Spain | 19.714 | 19.571 | 18.928 | 19.500 | 12.142 | 89.855 | 7/7 |
| 3 | | Italy | 17.333 | 12.642 | 14.928 | 16.285 | 11.714 | 72.902 | 6/7 |
| 4 | | Germany | 9.857 | 15.214 | 18.714 | 15.214 | 11.785 | 70.784 | 5/7 |
| 5 | | France | 11.500 | 10.583 | 11.666 | 7.916 | 14.083 | 55.748 | 6/6 |
| 6 | | Portugal | 9.666 | 10.900 | 10.300 | 9.600 | 9.583 | 50.049 | 4/6 |
| 7 | | Netherlands | 2.900 | 8.600 | 9.400 | 9.200 | 14.200 | 44.300 | 5/5 |
| 8 | | Austria | 9.750 | 6.200 | 5.800 | 6.700 | 9.400 | 37.850 | 3/5 |
| 9 | | Russia | 12.600 | 7.583 | 4.666 | 4.333 | 5.100 | 34.282 | 2/5 |
| 10 | | Scotland | 4.000 | 6.750 | 9.750 | 8.500 | 5.100 | 34.100 | 2/5 |
| 11 | | Serbia | 6.375 | 6.000 | 6.000 | 5.500 | 8.000 | 31.875 | 2/4 |
| 12 | | Ukraine | 8.000 | 5.600 | 7.200 | 6.800 | 4.200 | 31.800 | 0/5 |
| 13 | | Belgium | 2.600 | 7.800 | 7.600 | 6.000 | 6.600 | 30.600 | 1/5 |
| 14 | | Switzerland | 6.500 | 3.900 | 6.400 | 5.125 | 7.750 | 29.675 | 1/4 |
| 15 | | Turkey | 6.800 | 5.500 | 5.000 | 3.100 | 6.500 | 26.900 | 2/5 |