2021: results of the year for U-18 youth team of Ukraine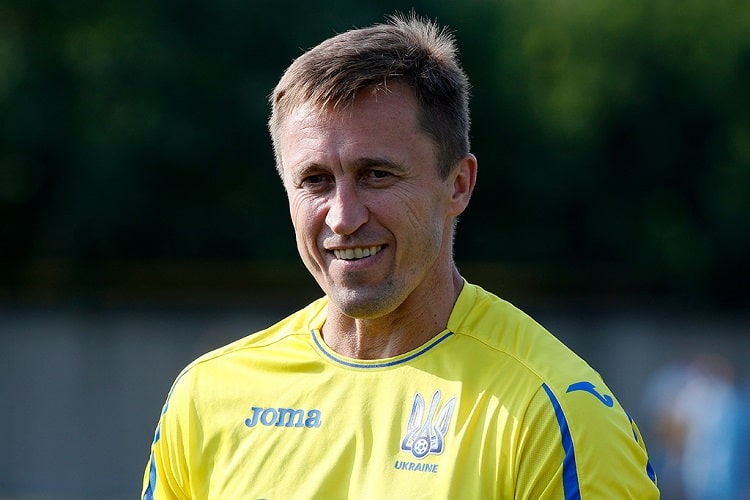 Due to quarantine restrictions, Serhii Nagornyak's U-18 team (players born in 2004) was able to meet only once this year - in October 2021. But because of the objective reasons they failed to play with their peers from Slovakia.
The coaches will have to get acquainted again with their wards, who managed to finish school and start playing for U-19 teams, and some even at the UPL level. Some of those whom Nagornyak was counting on back in January 2020 have now dropped out of big football. Others, on the contrary, have made great progress.
Nagornyak's team will start in the 2022 U-2023 qualifiers in 19. And this will be the first official tournament of this team, because the cycle of the European Championship-2021 (U-17) did not take place. The draw for the first stage of the 2023 European Championship took place in early December, the rivals of our team - Sweden, Cyprus and Kosovo. The matches are scheduled for November 2022, by which time coaches have to select, test candidates and play the main lineup in international tournaments or friendly matches.
The main group of candidates at the moment are footballers who have already gained experience of matches at the UPL level. In the 2020/2021 season, four could boast of this - Yegor Yarmolyuk (Dnipro-1, 10 matches for the first team), Ivan Varfolomeev (Rukh, 2), Yuriy-Volodymyr Gereta (Rukh, 1) and Ilya Krupsky (Vorskla, 1).
In the 2021/2022 season, there are already many more such players - nine. And at the winter training camp, other talents will have a chance to prove themselves.
Vorskla: Ilya Krupsky (1).
"Dnipro-1": Yegor Yarmolyuk (9 matches, 1 goal).
"Mariupol": Danilo Udod (6), Oleg Stepanenko (1), Oleg Filonov (1).
Metalist 1925: Vladislav Ostrovsky (1).
Oleksandriya: Nikita Sitnikov (1), Demyan Chubaty (1).
"Movement": Ivan Varfolomeev (1).
Plus, a player born in 2005 has already made his debut for Mariupol - Daniil Savin (1 match for the first team).
Of course, the coaches will pay a lot of attention to the best teams of the Ukrainian U-19 championship. It will be recalled that Shakhtar, Rukh, Metalist 1925, Dynamo, Zorya and Vorskla will remain among the leaders of the standings during the winter break.
It is also worth noting that in the U-19 national team of Ukraine (players born in 2003) under the leadership of Volodymyr Yezersky, five players born in 2022 - Andriy Buleza (Shakhtar) and Igor Gorbach - successfully played in the first stage of the 2004 European Championship. Dynamo), Ivan Losenko (Shakhtar), Danylo Udod (Mariupol) and Yegor Yarmolyuk (Dnipro-1). Everyone played three matches, Yarmolyuk scored three goals, Losenko and Udod scored one goal each.