UEFA Cup of Regions-2022/2023: determined the place and date of the tournament with the participation of the representative of Ukraine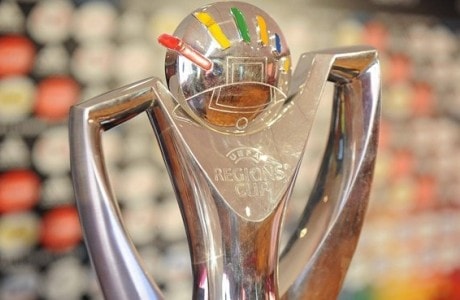 36 European national associations will take part in the UEFA Cup of Regions. Malta and San Marino will be represented by amateur teams, and the rest of the associations will represent teams that will qualify at the national level.
Representatives of the 31st association with the highest coefficient in ranking of the Cup of the Regions will start the fight from the intermediate round, the other five teams are vying for a vacant ticket in the previous round.
The matches of the previous round will be played between May 1 and July 31, 2022. Dates of the intermediate round - August 15 - December 9, 2022. Eight winners of the intermediate round will go to the final stage, which is scheduled for the last two weeks of June 2023.
In the intermediate round, Ukraine will meet with representatives of Croatia, Serbia and Malta. UEFA has announced that the Group 8 tournament will take place in Croatia from 28 September to 4 October 2022.
UEFA Cup of Regions-2022/2023
Preliminary round
Group 1: Georgia, Kazakhstan, Estonia.
Group 2: Belarus, Azerbaijan.
Five teams will compete on the field of one of the participants. The winners of both groups will play in the final for a place in the intermediate round.
Intermediate round
Group 1: Russia, Bosnia and Herzegovina, Israel, Scotland.
Group 2: Poland, Slovakia, Latvia, Moldova.
Group 3: Turkey, Portugal, Finland, winner of the previous round.
Group 4: Czech Republic, Northern Ireland, Wales, Sweden.
Group 5: Germany, Italy, England, Northern Macedonia.
Group 6: Ireland, Bulgaria, Romania, San Marino.
Group 7: Spain, Hungary, Switzerland, Slovenia.
Group 8: Croatia, Ukraine, Serbia, Malta.
The winners of the eight groups of the intermediate round will receive tickets to the final tournament.