U-16: Ukraine's youth team will hold its first training camp this year in late April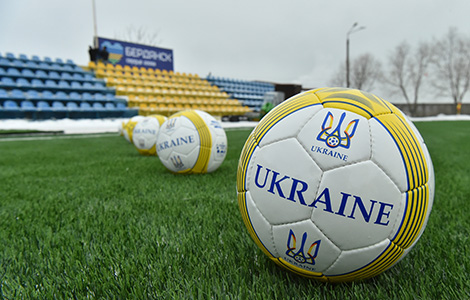 The youth national team of Ukraine U-16 (players not older than 2006 born) will prepare for the qualifying round of Euro-2023 (U-17).
The meeting of the boys in the U-16 team is scheduled for April 22, when the blue and yellows will begin preparations for the UEFA Development Tournament. In these competitions, which will take place in Estonia, from April 26 to May 1, our team will play with the hosts, Romania and another rival, which is still being determined.
The next stage of preparation will be home. The Victor Bannikov Tournament will take place from August 23 to 27. In addition to our national team, which will have U-17 status at the time, seven other teams of this age will compete in these competitions.
And the final chord of the year will be the participation of the national team of Ukraine in qualifying round of Euro-2023 (U-17). This tournament will take place from October 24 to 30. Opponents of the blue-yellows will be the teams of Bosnia and Herzegovina (host of the competition), Azerbaijan and Liechtenstein.
The first two teams of each of the 13 groups and the four best third place winners (following the matches with the first and second teams of the group) will join the Netherlands and Spain in the elite qualifying round in the spring of 2023.