Intermission in the Vbet League: two victories for Dynamo, replenishment in Veres and Chornomorets, new coach of Minaya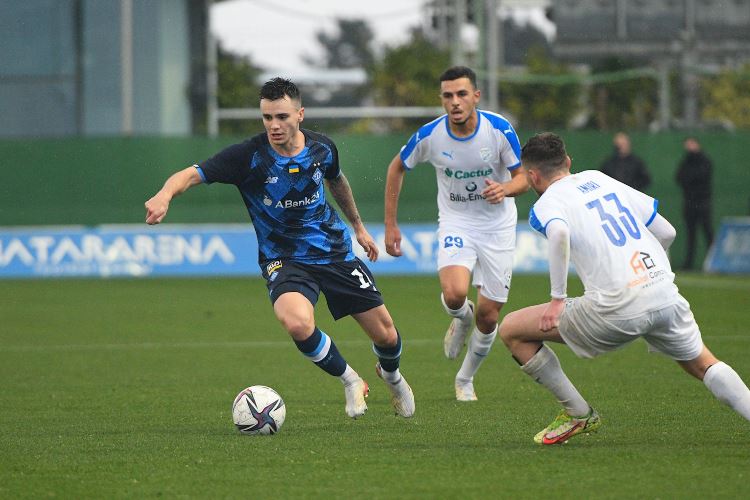 Here is the latest news from the life of Ukrainian Vbet League clubs, which are holding their first sparring matches abroad.
Shakhtar began its collection in Turkey on January 16. The first stage of winter training of miners will last until February 2. The leaders of the Ukrainian championship will hold sparring matches with the Austrian Wolfsberger (January 24), the Belarusian Shakhtar (January 28) and the Serbian Red Star (January 31).
Krivtsov, Solomon and Traore did not go to Turkey due to injuries. The Orange and Blacks have signed two Brazilian newcomers - midfielder Neres from Ajax and defender Tobias from Internacional.
Dynamo will work on the meeting in Spain until January 27. The current champions of Ukraine held two sparring matches, in which they beat the Spanish "Atletico Pulpileno" (4: 0) and the Luxembourg "Union" (4: 0). Ahead are the matches against the Spanish "Murcia" (January 25) and the Norwegian "Bude Glimt" (January 27).
Zabarny, Karavaev and Shkurin could not come to Spain due to coronavirus disease. There is also personnel news. Lednev went on loan to Hungarian Fehervar for a year, where Ukrainians Makarenko and Petryak are already playing, and Vantukh will be on loan for Dnipro-1 until the end of the season.
The third command of the table, Dnipro-1, January 23 left for Turkey. During the first training camp, which will last until February 6, sparring matches with the Bulgarian Beroe (January 28), the Montenegrin Decic (February 4) and an unnamed opponent (February 5) are planned. The second stage of training will take place on February 9-23 and will include four friendly matches.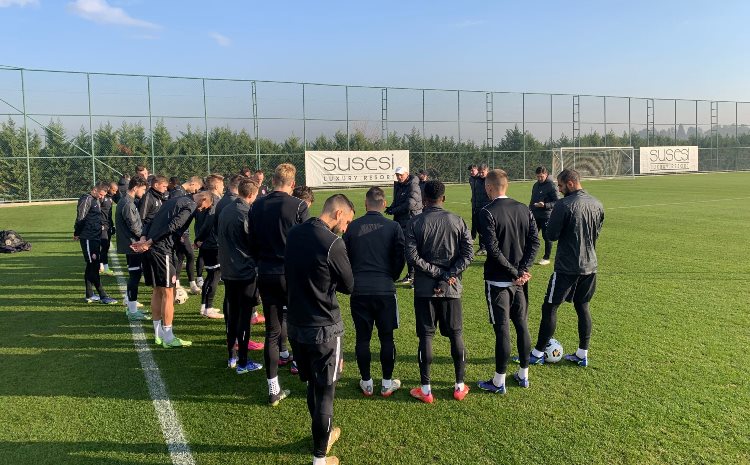 Photo by zarya-lugansk.com
Zorya Luhansk has started the first Turkish training camp, which will last until February 1. Luhansk lost to Polish "Pogonia" (1: 3), drew with Azerbaijan's "Sabah" (1: 1) and Kazakhstan's "Aktobe" (2: 2). Ahead are sparring matches with the Olympic team of Uzbekistan (January 24), Poland's Raków (January 27) and Serbia's Spartak (January 31).
She went to Antalya, where she will stay until February 19, Vorskla. Three rivals of Poltava at the foreign training camp are known: Polish Lodz (February 9), Kazakhstan's Atyrau (February 12) and Caspian (February 18).
On January 19 she left for Turkey Oleksandriya. "Citizens" will hold two foreign meetings. Yuri Guri's charges started the first stage with a defeat by Polish Zaglebie (1: 2), ahead of Polish Gurnik (January 26), Kosovo's Balkans (January 27), Kazakhstan's Caspian (January 31) and Danish "Vejle" (January 31).
Chernihiv went on vacation on January 16 and began the home stage of preparation. She will hold a training camp in Turkey on February 11-25, and four sparring matches are planned for this period.
Kolos went on vacation and started home training, and on January 28 the team will fly to Turkey. Seven sparring matches are planned during the foreign stage of training. Defender Sakiv left the blacksmiths.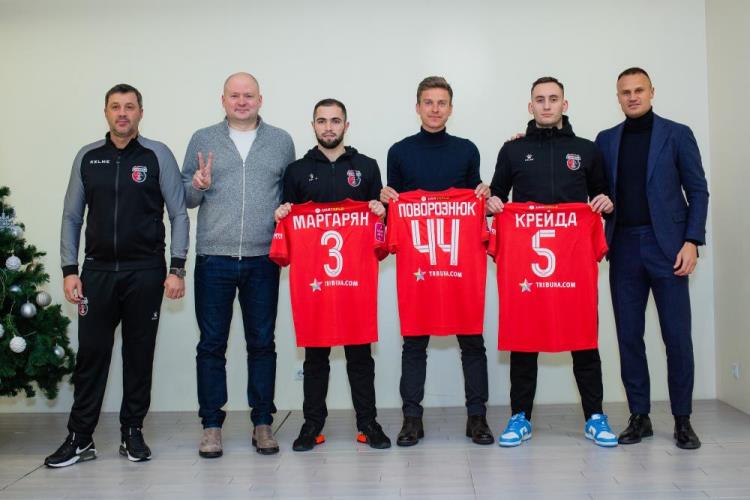 Photo by nkveres.com
"Heather" introduced his newcomers - they were Armenian Margaryan, Estonian Kreida and Povoroznyuk. Kobak and Brooke are watching the team. Rivne residents have already arrived in Turkey, where they will hold two meetings. At least nine control matches are planned: January 24 - against Hradec Králové (Czech Republic), January 29 - against Karvina (Czech Republic), February 2 - against Spartak (Serbia), February 3 - against Polissya. February 7 - against Levski (Bulgaria), February 8 - against Metalist, February 10 - against Shiroki Brieg (Bosnia and Herzegovina), February 12 - against Chernomorets, February 13 - against Sadnes Ulf ( Norway).
"Metalist 1925" signed defender Bezugly and said goodbye to midfielder Protasov. On January 25, Kharkiv residents will leave for Turkey.
Rukh won two sparring victories against the representatives of the championship of Lviv region - "Rudder" (5: 1) and "Rocks" (4: 0). Lviv will play two more control matches in Ukraine on January 29, and the 31st will fly to Turkey.
He held the first sparring match at the Turkish training camp Lviv - a draw was recorded with the Austrian "Hartberg" (0: 0). Ahead are games against Slovakia's Tatran (January 24), Tbilisi's Dynamo (January 26), Czech's Teplice (January 28), Serbia's Radnicki 1923 (January 30) and Romania's Cixereda (February 7). The townspeople signed striker Bugay and Ugandan midfielder Miyu. Brickner left the team, Brazilian Pernambuco, hired by the Moldovan "Sheriff" until the end of the season.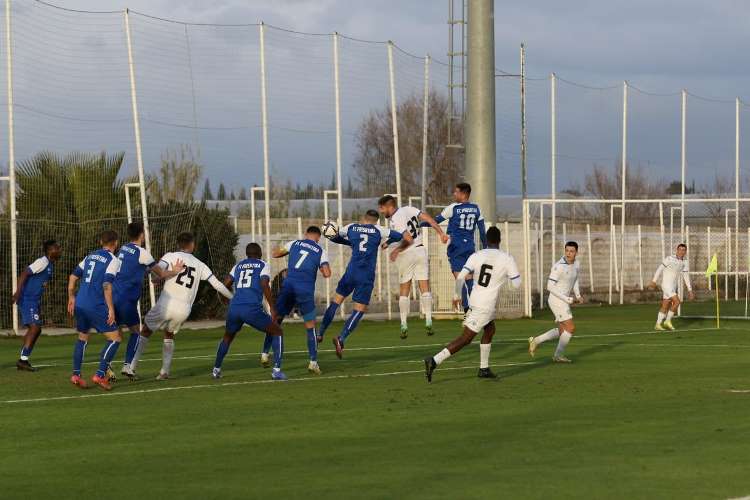 Photo by chernomorets.odessa.ua
Chornomorets continues to sign newcomers - Roman Grigorchuk's team was joined by Mexican Hernandez, Bulgarians Tsonev and Petkov, as well as Rusyn, leased to Dynamo until the end of this year. Odesa played two sparring matches against Poland's Lechia (0-0 draw and 2-0 victory) in Turkey, and played against Pristina's Kosovo (4-0) and Drita (1-1). In the future, the sailors plan to spar against the Macedonian "Shkupi" (January 26), "Metalist" (February 4), "Polissya" (February 7) and "Veres" (February 12).
Inhulets has started winter training at the club base, and from January 27 to February 24 will hold a training camp in Turkey, during which seven sparring matches are planned. Klischuk, Sakiv, Brazilian William and Dutchman Antvi became newcomers to Petrivka. Former team players Bohdan Shust, Mladen Bartulovych and Vladyslav Lupashko have joined the renewed coaching staff.
The new head coach "Passing" became Vladimir Sharan. Transcarpathians lost in the away sparring to the Hungarian "Debrecen" (0: 1). The next control match is scheduled against Uzhhorod on January 28. From February 1 to 22, Minai will be trained in Turkey.
Before "Mariupol" Goalkeeper Galchuk and defender Bykov, who spent the first part of the season on loan at Bulgarian Lokomotiv, have returned. Klimenko and Croatian Bosancic left the team. On January 25, the Azovs will start the Turkish training camp, during which sparring matches with Serbian Vozdovac (January 29), Bosnian Shiroki Brieg (February 2), Macedonian Silex (February 6), Kazakhstan's Astana (February 14) and Lviv "Carpathians" (February 19).