January 27-28 will be the second game week for the national team of Ukraine with FIFA in the playoffs FIFAe Nations Cup 2022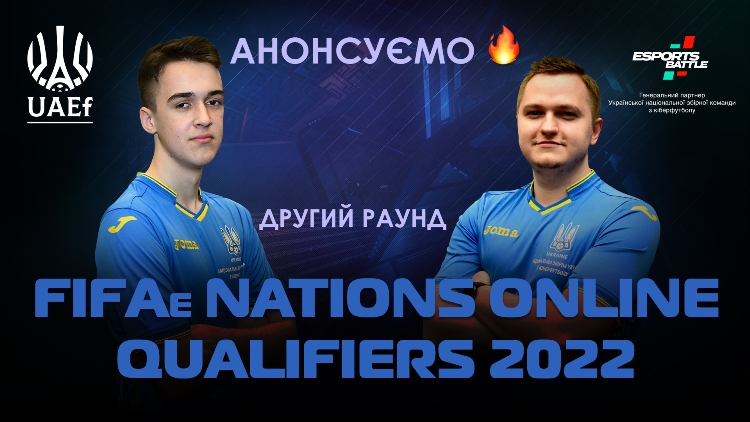 On January 27 and 28, the national team of Ukraine in cyber football in the discipline of FIFA will play qualifying matches for the World Cup in electronic football - FIFAe Nations Cup 2022.
This will be the second week of play in the first qualifying round (play-off), which, starting in December 2021, will last until April 2022.
30 national cyber football teams in the European zone were divided into two conferences of two divisions according to the current FIFAe rating. The national team of Ukraine is currently in Division 2 of Conference 1, having started unsuccessfully in the qualifying matches of the first game week.
In total, the first qualifying round of the FIFAe Nations Cup 2022 consists of four game weeks, during which the blue and yellows have to play six matches - one with each of the rivals.
This week, the Ukrainian team of two players, Oleksiy ForlanFS Mercer and Andriy CIG_STEPOVER Shakalov, will play against the national teams of the Czech Republic, Norway, Hungary, Malta, England and Israel.
One match is two games that teams play in the "2 on 2" mode of the FIFA 22 simulator on the PlayStation 5 platform. 3 points are awarded for winning the game and 1 point for a draw.
At the end of the game week, the sports principle of raising and lowering teams in the class will apply. The national team of Ukraine will need to get into the top three teams in Division 2 to reach Division 1. The results of the game week after this procedure are annulled.
It is in Division 1 that three tickets to the FIFAe Nations Cup 2022 will be drawn after the playoffs.
It will be recalled that the World Championship among electronic teams will be held from July 18 to 24 this year with the participation of the 24 best national teams from FIFA.