The Ukrainian national futsal team is ranked eighth in the UEFA rankings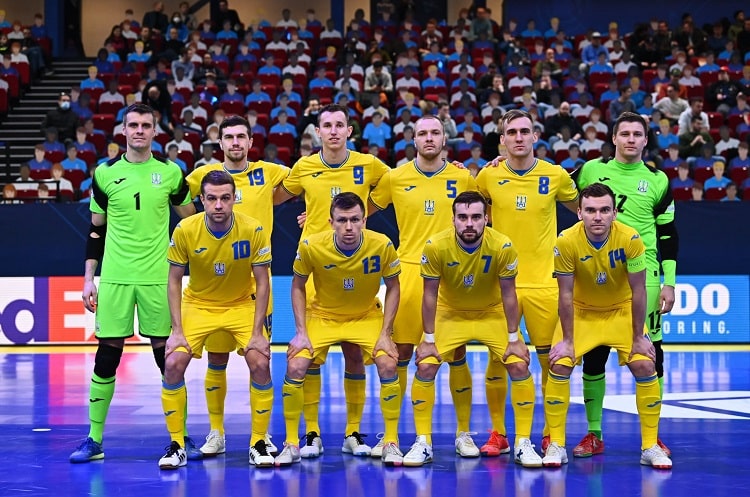 In the February ranking of national teams, updated the UEFA, the national futsal team of Ukraine occupies the eighth place.
According to the rating, the blue and yellows are among the ten best European teams, occupying the eighth place. In the highest position is Portugal, which won the Euro-2022.
It will be recalled that in January-February, the Ukrainian futsal team played six matches in the final tournament of the European Championship. In the group stage of the continental championship blue and yellow lost to the Netherlands (2:3), defeated Serbia (6:1) and lost to Portugal0:1), but took second place in the quartet and made it to the playoffs. Oleksandr Kosenko's wards defeated Kazakhstan in the quarterfinals (5:3), lost to Russia in the semifinals2:3), and in the match for third place lost to Spain (1:4).
UEFA rankings for futsal teams
| | |
| --- | --- |
| Team | Coefficient |
| 1. Portugal | 2693,758 |
| 2. Russia | 2547,159 |
| 3. Spain | 2488,909 |
| 4 Kazakhstan | 2367,187 |
| 5. Croatia | 2051,042 |
| 6. Serbia | 2050,143 |
| 7 Azerbaijan | 2015,589 |
| 8. Ukraine | 2009,816 |
| 9. Italy | 1934,516 |
| 10. The Czech Republic | 1887,535 |