Ukrainian goalkeeper Kyrylo Tsypun has joined the symbolic team of the best Euro 2022 futsal players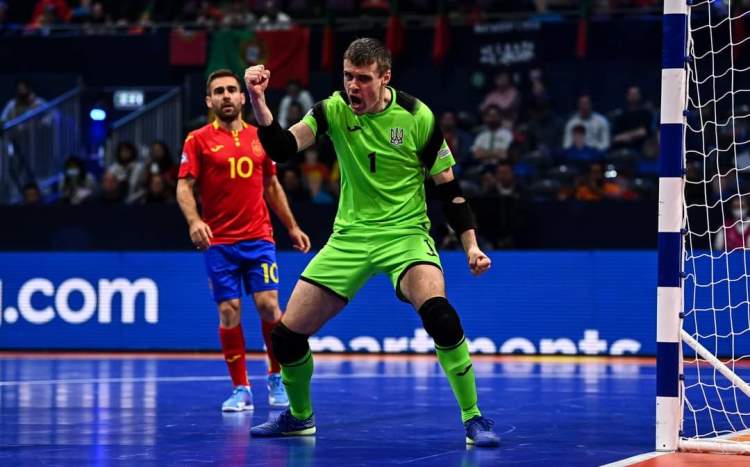 Goalkeeper of the national team of Ukraine Kyrylo Tsypun entered the symbolic team of the best players of the final stage of the European Futsal Championship 2022.
In addition to our guy, this team includes Sergio Losano from Spain, Douglas Junior from Kazakhstan, Sergei Abramov from Russia and Ziki from Portugal, who was also named the best player of the tournament. About this the UEFA website.
It will be recalled that in the group round of the continental championship, Ukrainians were defeated by the Netherlands (2:3), defeated Serbia (6:1) and lost to Portugal0:1), but took second place in the quartet and made it to the playoffs. Oleksandr Kosenko's wards defeated Kazakhstan in the quarterfinals (5:3), lost to Russia in the semifinals2:3), and in the match for third place lost to Spain (1:4).