Oleg Kuznetsov: Our players lacked the match shape, but the main thing is that we won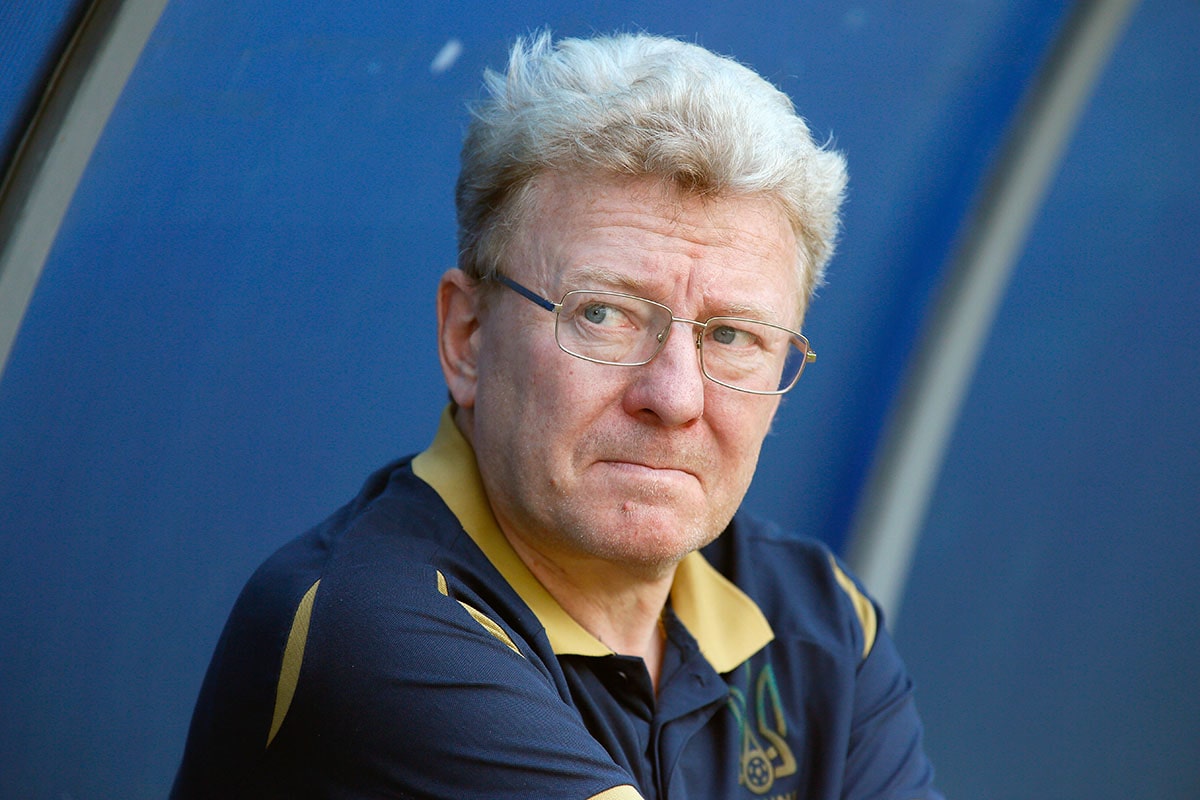 In the first round of the elite round of the European Championship selection, the Ukrainian U-17 team won (2:0) from peers from Kosovo.
The head coach of the youth national team of Ukraine Oleh Kuznetsov commented on the result of the first match in the elite round of the Euro-2022 (U-17) - against the team of Kosovo.
- The game turned out to be difficult, but it is good that we won, - Oleg Vladimirovich told the official UAF website. - We controlled the ball more, and the opponent tried to act on counterattacks. It was noticeable that our guys clearly lacked playing practice. Club training is one thing, but the game tone, I repeat, was lacking. If we managed to hold one or two sparring matches before the elite round, I think it would be easier.
Throughout the match, it was noticeable that if you do not have enough physical condition, then the head does not work. Despite this, it is important that all the guys tried, they really wanted to win and still achieved their goal - primarily due to character. In terms of the tournament situation, this match does not decide much, but psychologically, the victory will certainly help the players to better prepare for the next match.
We will have a theory on which to analyze the game against Kosovo, point out the mistakes of the wards and move on to the study of the Polish national team, the fight against which will be no less difficult.
Euro-2022 (U-17). Elite round
Group 6
20.04.2022
Kosovo - Ukraine - 0: 2
Italy - Poland - 1: 0
23.04.2022
Ukraine - Poland 13.00
Italy - Kosovo 16.00
26.04.2022
Ukraine - Italy 16.00
Poland - Kosovo 16.00
The final tournament will take place from May 16 to June 1 in Israel.
Oleg Kuznetsov's wards will compete in Quartet A together with Israel, Germany and Luxembourg in the event of overcoming the elite round of selection in Group 6. If the Ukrainians choose the second place in their four qualifiers, they can get to Group B in France, the Netherlands and Bulgaria. But for this they will need to show a better result than in Hungary, which took second place in Group 1 with one gold point (in matches against the first and third teams) and a goal difference of -2.
Euro 2022 Final Tournament (U-17)
Group A: Israel, Germany, winner of group 6, Luxembourg.
Group B: France, the Netherlands, Bulgaria, Hungary or second team group 6.
Group C: Serbia, Spain, Turkey, Belgium.
Group D: Denmark, Portugal, Scotland, Sweden.
The two best teams from each group will reach the quarterfinals.
Group stage
Round 1: May 16/17.
Round 2: May 19/20.
Round 3: May 22/23.
Quarterfinals: May 25/26.
Semifinals: May 29.
Final: June 1.