The national team of Ukraine has the third latest start in the calendar year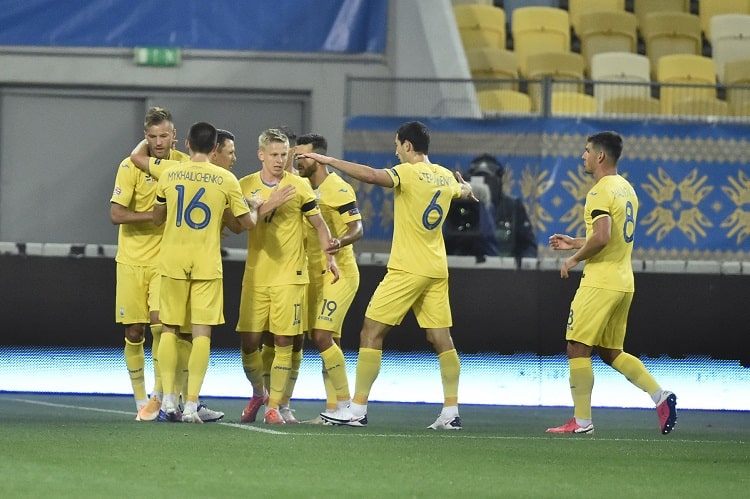 Today, June 1, the national team of Ukraine will host the third start of the calendar year in history - Alexander Petrakov's team will play in Glasgow, Scotland with the hosts in the semifinal match of the playoffs of the 2022 World Cup.
The reason for such a late start is known - the war waged by Russia against Ukraine.
Later than 2022, the national team started only twice. The record was set for the 2020 pandemic. Until then, 1998 held the lead for a long time. Then our team first came on the field only in mid-July.
In February, the Blue and Yellows played their first match of the year 11 times, in March - 12.
Only official matches at the level of national teams under the auspices of FIFA are taken into account.
Top 10 latest debut official matches of the national team of Ukraine by years
| | | | | | | |
| --- | --- | --- | --- | --- | --- | --- |
| Year | date | City | Status | Opponent | Score | Coach |
| 2020 | September 3 | Lviv | LN-2021 | Switzerland | 2:1 | Andriy Shevchenko |
| 1998 | July 15 | Kyiv | TM | Poland | 1:2 | Jozsef Sabo |
| 2022 | 1 June | Glasgow | 2022 World Cup (n) | Scotland | | Oleksandr Petrakov |
| 2010 | May 25, XNUMX GMT+XNUMX | Kharkiv | TM | Lithuania | 4:0 | Myron MARKEVYCH |
| 1992 | 29 April | Uzhhorod | TM | Hungary | 1:3 | Victor Prokopenko |
| 1993 | 27 April | Odesa | TM | Israel | 1:1 | Oleg Basilevich |
| 2000 | 26 April | Sophia | TM | Bulgaria | 1:0 | Valery Lobanovsky |
| 1996 | 9 April | Chisinau | TM | Moldova | 2:2 | Jozsef Sabo |
| 2015 | March 27 | Seville | 2016 European Championships (c) | Spain | 0:1 | Michael Fomenko |
| 1995 | March 25 | Zagreb | 1996 European Championships (c) | Croatia | 0:4 | Anatoliy Konkov |