Before the match Borussia (Monchengladbach) - Ukraine. On German soil, the national team won two victories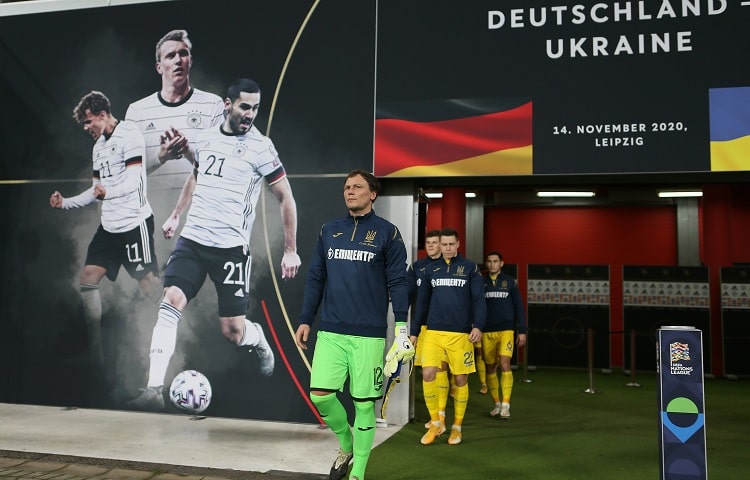 The control match of the national team of Ukraine against Borussia, which will be hosted by Monchengladbach today (21.45), will not be the first visit of our team to Germany. At the level of national teams there were 10 meetings, and only three of them - actually against the hosts (all three of us lost).
Half of the matches took place in the final tournament of the World Cup, which was hosted by Germany in 2006. This is our only World Cup so far, and Oleg Blokhin's team reached the quarterfinals, where it lost to Italy - the future winner. It was then that Ukraine won its two matches in Germany - in Saudi Arabia and Tunisia.
Also on German soil, the Blue and Yellows played two friendly matches with teams from other countries: 1994 - UAE (draw - 1: 1), 2012 - Turkey (defeat - 0: 2).
Official matches of the national team of Ukraine in Germany
| | | | | | |
| --- | --- | --- | --- | --- | --- |
| date | City | Status | Opponent | Score | Goals of Ukraine |
| 26.08.1994 | Grassau | TM | OAE | 1:1 | Finkel |
| 30.04.1997 | bremen | CS-1998 (c) | Germany | 0:2 | |
| 14.11.2001 | Dortmund | 2002 World Cup (n) | Germany | 1:4 | Shevchenko |
| 14.06.2006 | Leipzig | 2006 FIFA World Cup (f) | Spain | 0:4 | |
| 19.06.2006 | Hamburg | 2006 FIFA World Cup (f) | South. Arabia | 4:0 | Rusol, Rebrov, Shevchenko, Kalinichenko |
| 23.06.2006 | Berlin | 2006 FIFA World Cup (f) | Tunis | 1:0 | Shevchenko |
| 26.06.2006 | Cologne | 2006 FIFA World Cup (f) | Switzerland | 0:0 | |
| 30.06.2006 | Hamburg | 2006 FIFA World Cup (f) | Italy | 0:3 | |
| 05.06.2012 | Ingolstadt | TM | Turkey | 0:2 | |
| 14.11.2020 | Leipzig | LN-2021 | Germany | 1:3 | Yaremchuk |