The national team of Ukraine made it to the semifinals of the XXIV Deaflympics in Brazil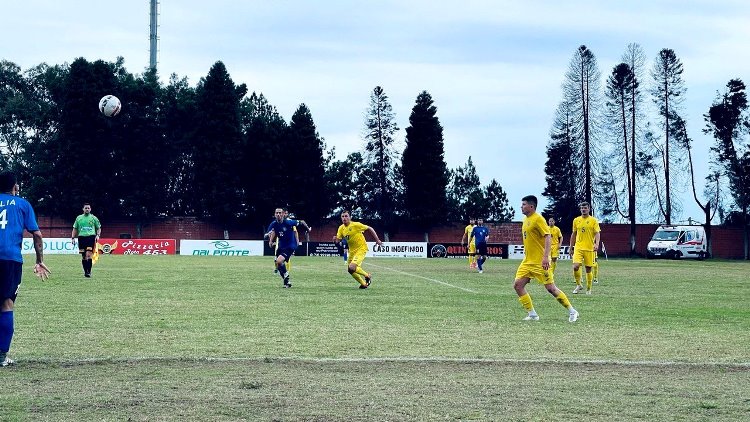 The national football team of Ukraine is fighting for medals at the Deaflympics-2021, which were postponed to 2022 due to the pandemic and which are being held in the Brazilian city of Caxias do Sul.
Following the results of a group stage the national team of Ukraine took it first place in his quintet. Then the blue and yellows in the quarterfinal match were stronger than Italy - 2: 1. Now in the semifinals, which will take place on May 12, our team will play against Turkey.
Serhiy Baev, Dmytro Belousov, Vyacheslav Bragin, Oleksandr Vereshchaka, Maksym Vodolaga, Kostiantyn Voychenko, Dmytro Dotsenko, Yaroslav Kotlyarov, Oleksandr Olenych, Mykhailo Polyansky, Viktor Pustovit, Volodymyr Reutov, Volodymyr Reutov are members of the Deaflympic national football team of Ukraine. , Sene Roger Amadou, Niie Abdoulie, Bohdan Myshenko, Roman Stryisky, Shalva Mchedlishvili, Dmytro Ukrainets. Coaches - Alexander Vereshchak and Victor Kozin.
Matches of the Deaflympic team of Ukraine
30.04.2022
Ukraine - South Korea - 2: 1
Goals: Roy, Reutov - Kim.
02.05.2022
Egypt - Ukraine - 0: 5
Goals: Myshenko, Reutov, Niie Abdoulie, Mchedlishvili, Stryisky.
Sent off: Elbana (E).
04.05.2022
France - Ukraine - 2: 3
Goals: Le Biga, Diaby - Niie Abdoulie, Baev, Stryisky.
Sent off: Mishenko (U).
08.05.2022
Ukraine - Argentina - 1: 2
Goals: Olenich - Fraga, Galarza.
Sent off: Galarza (A).
10.05.2022
Quarterfinal
Ukraine - Italy - 2: 1
Goals: Myshenko, Mchedlishvili - Signa.
12.05.2022
Semifinal
Ukraine - Turkey
14.05.2022
Match for 3rd place
15.05.2022
Final
We will add that in 2009 the national football team of Ukraine became the champion of the Deaflympics, and in 2013 and 2017 won silver medals.