Mudryk and Pihalyonok praised their effective debut in the national team of Ukraine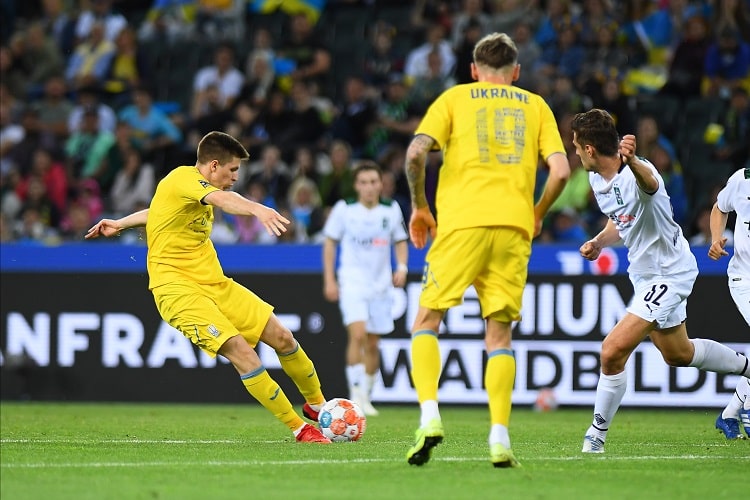 The national team of Ukraine returned to its training camp in Brdo, Slovenia after help over Borussia (Monchengladbach) in the control match (2: 1).
Midfielders Mykhailo Mudryk (Shakhtar) and Oleksandr Pihalonok (Dnipro-1) have become the main heroes of the blue-yellow match in Germany. The boys made their debut for the national team, scored the first goals for it, and now commented on their success.
Mikhail Mudrik: "Everything is just beginning, there is a lot of work ahead. This is just a small step, it takes a lot of work. Every achievement or failure always encourages me to work harder.
Many thanks to all the spectators, all the Ukrainians who came to support us. We really appreciate it and play for you. "
Alexander Pihalonok: "Emotions have subsided. After the recovery we will fully prepare for the next match. The game with Borussia turned out great, as well as support in the stadium and emotions. The main thing is that we won.
As for competition, we will work. It will be seen later. This is a national team, where competition is always the strongest.
Return to base? No Slovenia or other country will replace Ukraine. Many thanks to them, but Ukraine is our home. "