In Dnipropetrovsk region, migrant families received humanitarian aid from the UAF Coordination Headquarters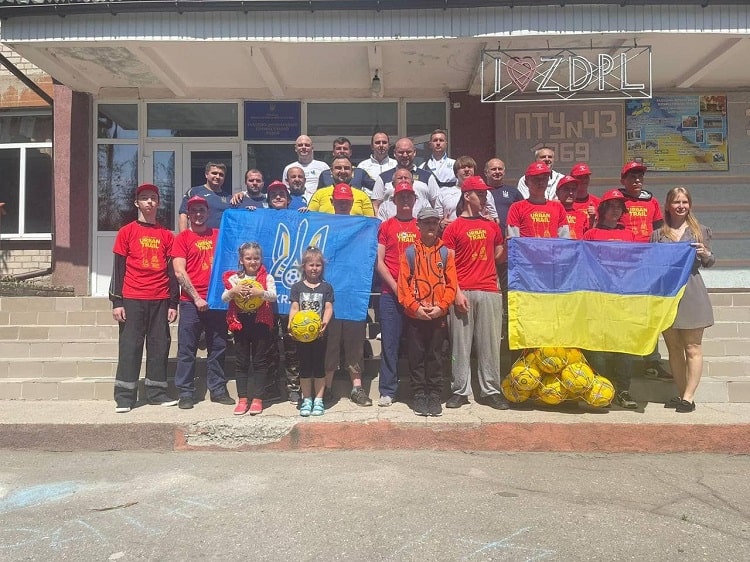 On Friday, May 13, the team of the Coordination Headquarters of the Ukrainian Football Association and Humanitarian Hub in Dnipro visited the city of Pavlograd.
First Vice President of UAF, Coordinator of the Dnieper Hub Alan Pliev, Vice President of UAF Yuri Pochotny, Chairman of the Football Association of Dnipropetrovsk region Viktor Andrukhov, famous footballers Oleg Shelayev and Mladen Bartulovich, as well as football legend, 1988 Olympic champion Seoul humanitarian aid to the local center for temporary accommodation of migrants.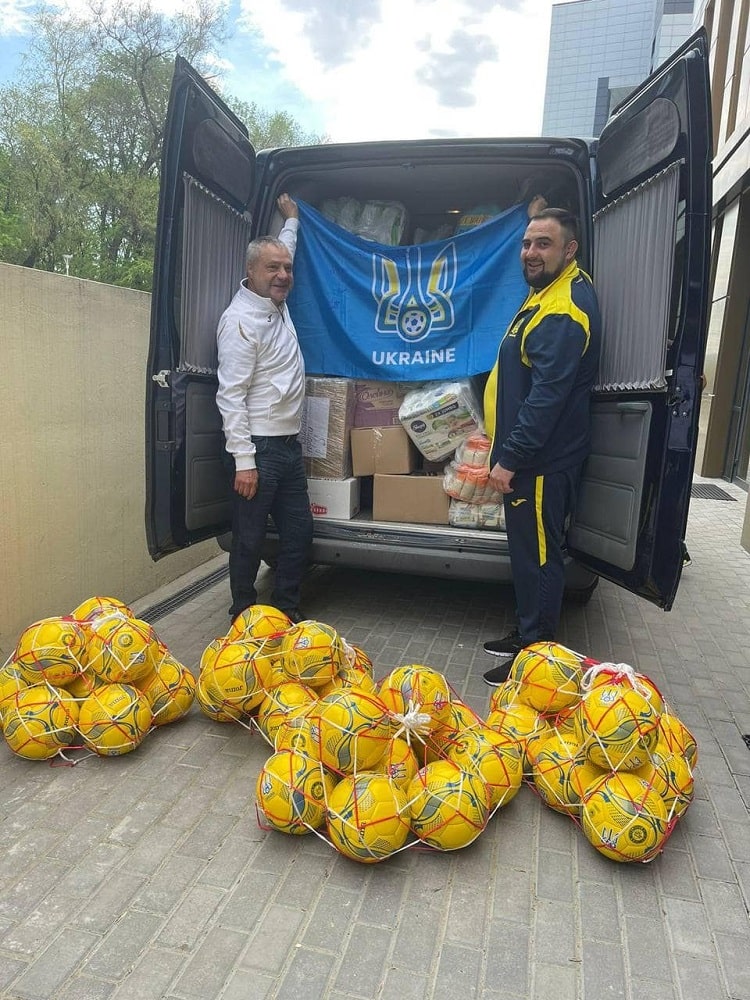 Photo of UAF press service
Despite the fact that Pavlograd does not officially accept migrants due to hostilities in the surrounding areas and the high risk of shelling by Russian troops, there are still many families who are unable to travel to safer regions. It is for these people that the UAF Humanitarian Hub has provided food, hygiene products and basic necessities.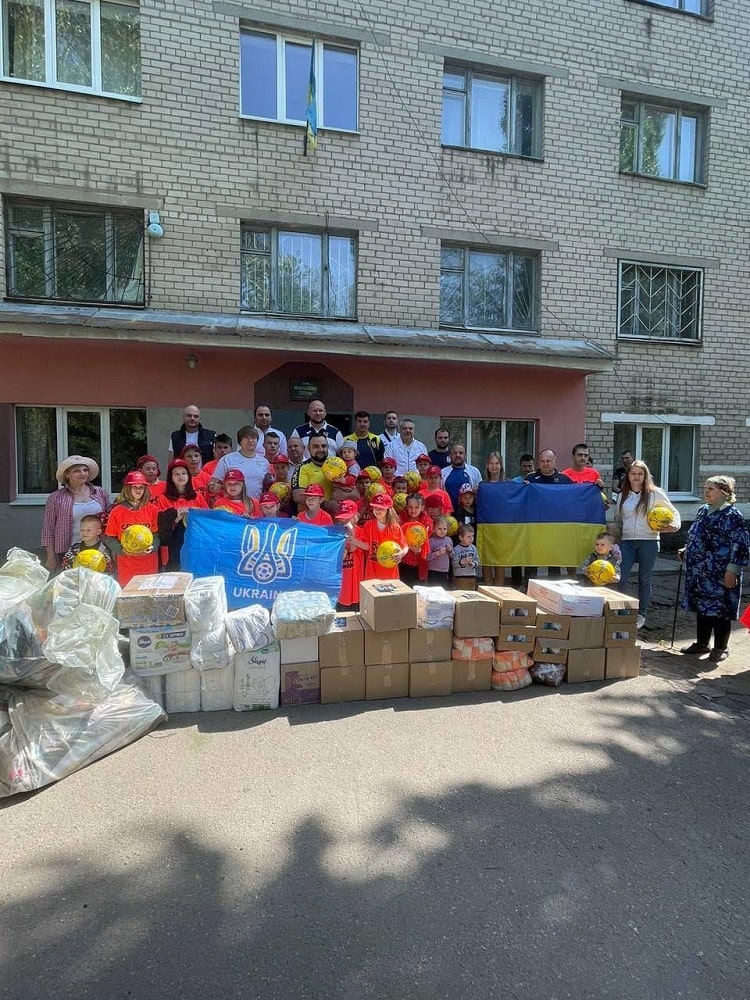 Photo of UAF press service
The children received football gifts, balls and equipment, and gladly joined the game training on the nearby football field.