Roman Yaremchuk: "We train in wartime, I have many friends who are now at the forefront ..."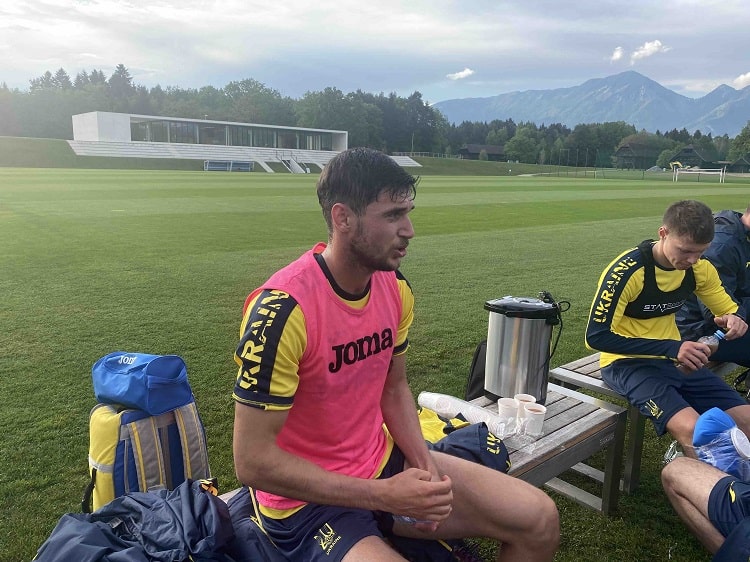 Yesterday, the first legionnaire - Roman Yaremchuk from Lisbon's "Benfica" arrived at the training camp of the national team of Ukraine in Brdo, Slovenia.
He immediately started working and together with 22 other performers took part in the evening training. It included warm-ups, ball-controlled relays, squares and game series.
After that, Roman Yaremchuk shared his impressions of returning to the national team.
"I have said before that it is always very nice to return to the national team, to see my partners. There was a warm meeting with the boys - they kissed and hugged. I have very positive emotions, and most importantly, we are all alive and well. After the club season I'm not too exhausted, everything is fine. I will prepare for the matches of the national team, which is a great motivation.
We train in wartime, I have many friends who are now at the forefront. My parents are in Lviv, we call for almost half an hour, we ask how things are. Of course, I am very worried about this situation.
It's good that the team managed to go and hold matches. I think it is necessary for the national team of Ukraine to show its face abroad. After all, we will attract the attention of our fans, so we should show ourselves as best we can. Remind the world that Russia is an aggressor. And we need to go to Qatar, "Roman Yaremchuk said.
It will be recalled that the match of the semi-finals of the World Cup qualifiers play-offs between the national teams of Scotland and Ukraine takes place on June 1 in Glasgow at the Hampden Park Stadium.