Germany's WU-17 national team has become the 2022 European champion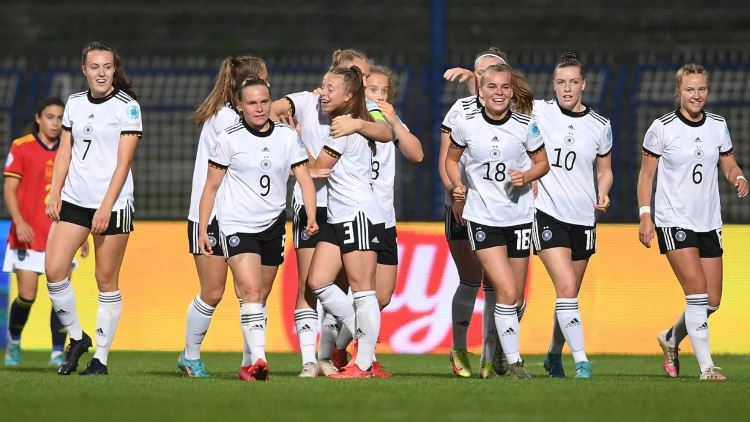 In the final of Euro-2022 (WU-17), the German girls' national team defeated Spain in a penalty shootout and became the continental champion.
The national teams of Germany and Spain met in the final match of the European Women's Championship in 2022 in Sarajevo, Bosnia. The day before, in the semifinals, the Germans defeated France (1: 0), and the Spaniards defeated the Netherlands (3: 0).
The main time of the final match ended in a draw - 2: 2, and in the penalty shootout the German team was stronger - 3: 2. Third place went to France, which beat the Netherlands 2-0.
Note that this was the first European Women's Championship since 2019, as the two previous tournaments were canceled due to the coronavirus pandemic. The German national team won for the eighth time, updating its own record.
Euro-2022 (WU-17). Final
Germany (WU-17) - Spain (WU-17) - 2: 2 (on penalties - 3: 2)
Goals: Stoldt (15), Albert (88) - Artero (28), Camacho (63).
It will be recalled that Ukraine's WU-17 girls successfully overcame the first round of League B in this year's European Championship, ahead of Estonia, Northern Macedonia and Moldova, and reached League A. However, due to full-scale Russian aggression in the second round of the European Championship. 2022 blue and yellow did not play.