Information on tickets for the control match of the national team of Ukraine against the Italian "Empoli"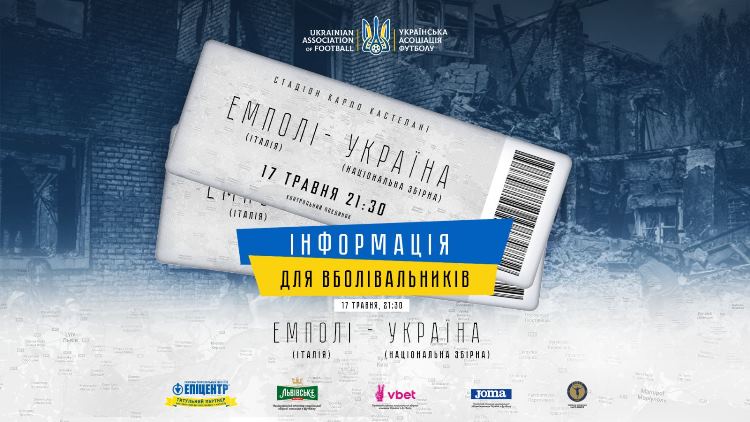 Today, May 17, the national team of Ukraine will play another control match - with the Italian football club "Empoli" at the Carlo Castellani Stadium (starting - at 21.30 Kyiv time).
Fans can buy tickets online on the official website of the club.
Tickets can be purchased at the points of sale VivaTicket Empoli Store (piazza della Vittoria, 12), Unione Clubs Azzurri (Via della Maratona, 2), Tabaccheria Bianconi (Via Tosco Romagnola Sud, 96), and L'Angolo del Fumatore (Via del Giglio, 85) today until 13.00.
Also on May 17 will be open for sale at the box office of the Carlo Castellani Stadium from 19.00 before the match.
Ticket price - 10,40 euros.
We will remind that the means collected for control matches of the national team of Ukraine, will be transferred to the United24 platform.