Before the match "Rijeka" - Ukraine. There is an opportunity to win the first victory over the Croats on their field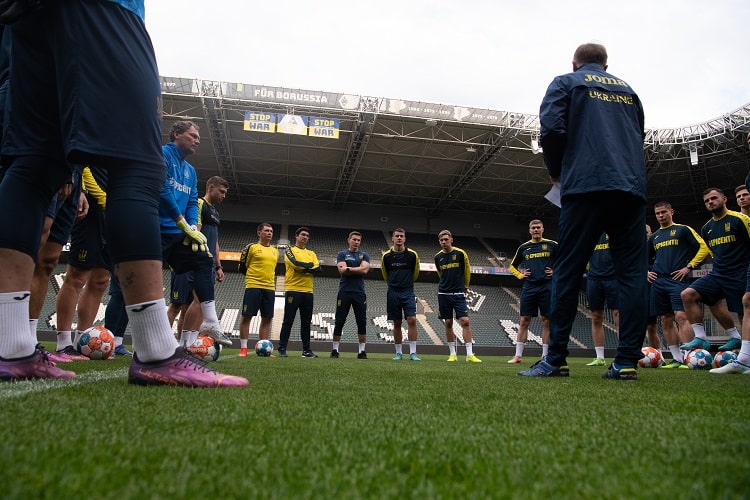 Today, May 18, in Rijeka, the national team of Ukraine will hold a friendly match with the local club of the same name (starting at 19.00).
The national team of Ukraine will play a control match in Croatia, where it failed to win a single victory over the home team. Five matches (all took place in the capital - Zagreb) ended in four defeats and one draw.
There was another meeting - in June 1993 - on the field of Split's "Hajduk" with a local club after the defeat in Zagreb. Then Oleh Bazylevych's charges lost - 0: 2, at the end of the match Serhiy Bezhenar (Dnipro) did not score a penalty. The goal of our national team was defended by Bohdan Strontsitsky from Karpaty, who did not play in the national team at the official level.
Official matches of the national team of Ukraine in Croatia
| | | | | | |
| --- | --- | --- | --- | --- | --- |
| date | City | Status | Opponent | Score | Goals of Ukraine |
| 25.06.1993 | Zagreb | TM | Croatia | 1:3 | Gusin |
| 25.03.1995 | Zagreb | 1996 European Championships (c) | Croatia | 0:4 | |
| 29.10.1997 | Zagreb | 1998 World Cup (n) | Croatia | 0:2 | |
| 06.06.2009 | Zagreb | CS-2010 (c) | Croatia | 2:2 | Shevchenko, Guy |
| 24.03.2017 | Zagreb | CS-2018 (c) | Croatia | 0:1 | |