Andriy Pyatov spoke about the readiness of the national team of Ukraine for the playoff match of the World Cup 2022 with Wales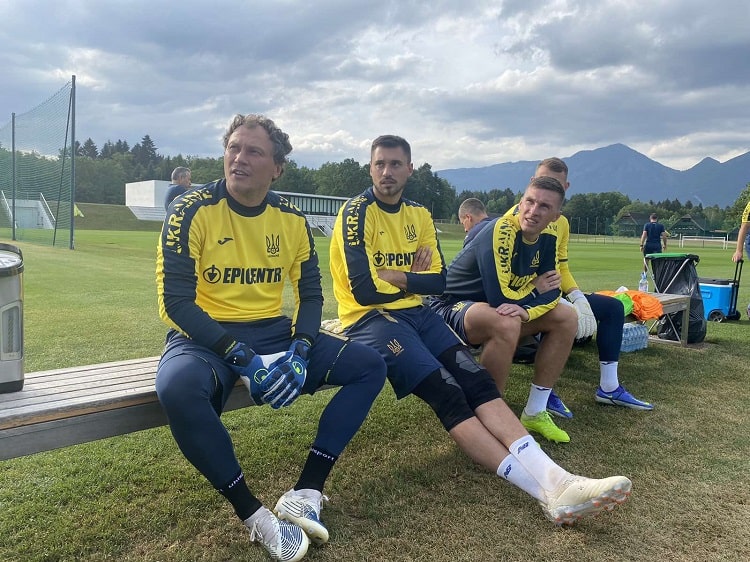 On the eve of the final match of the playoffs of the 2022 World Cup with Wales, the national team of Ukraine held an official training session at Cardiff City Stadium.
The lesson began with a traditional warm-up and preparatory exercises, which the boys performed in a good mood. Then 27 of our performers took part in the game series, which became the final test of the tactical scheme for today's match.
Shakhtar Donetsk goalkeeper Andriy Pyatov commented on the last stage of the Blue and Yellows' training: "I saw from the mood of all the players that they are very focused. There is excitement, but it's normal - and it's even good, because it leads to even greater concentration. Absolutely everyone is ready for the game and waiting for tomorrow's match.
We are experienced players and we understand that we can burn out before the match. But everyone is a professional who plays in good clubs and understands how to avoid it. No questions asked - all the guys know when to work and when to relax a little, laugh, joke. Although in our time it is rare. But, for example, after theoretical classes we can play table tennis.
The lawn on the field of the stadium in Cardiff is very high quality. It's nice to work.
Congratulations on the birthday of our goalkeeping coach Vyacheslav Kernozenko. I am very glad that I have the opportunity to work with such an experienced mentor. I really liked him as a player. He tries to learn something new every day and during the days we trained together, he did not repeat any exercises. And this is very interesting for any football player. Happiness to him, health and peace! Ukraine will win! "
It will be recalled that the final match of the playoffs for the 2022 World Cup between the national teams of Wales and Ukraine will take place today in Cardiff (starting at 19.00).