Oleksandr Petrakov: I want to thank Lodz, this is a special city in my life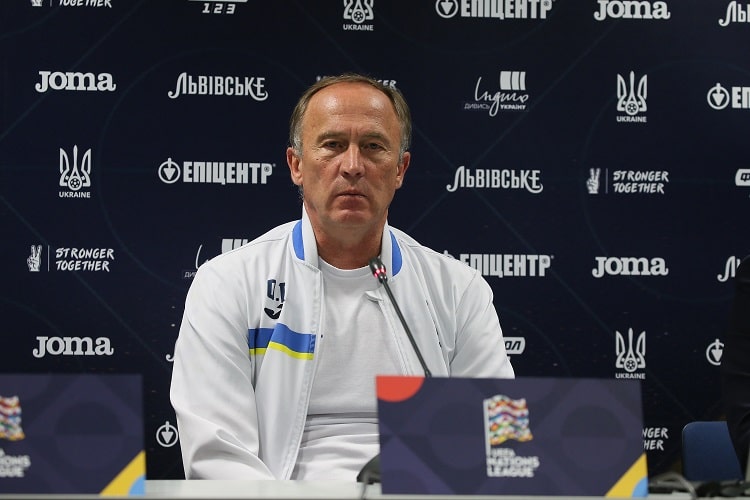 The head coach of the national team of Ukraine Oleksandr Petrakov spoke at a press conference after the home match against Ireland (1:1) in the UEFA Nations League.
- Why did you make only three substitutions?
- We have had sick guys. It was difficult to make replacements with such a game. This is my decision as a head coach.
- Why didn't you put Viktor Tsygankov in the starting lineup?
- He played four matches. I didn't put him on, because the first thing for me is to keep the boys healthy. And it was very difficult to do substitutions in such a game.
- The next match of the national team of Ukraine will take place on September 21. Do you expect many players to change clubs in the summer?
- When a football player comes to me for advice, I tell him my own opinion. However, I do not interfere in such cases. Where to play is a decision of the players themselves. They will call me. For example, I talked about this with Andriy Yarmolenko. He said he would call immediately after he resolves the club issue. Besides, summer is not so long. We don't know when the Premier League will start, what Shakhtar and Dynamo will be like. Now I can't answer who will be where.
- Are you disappointed with the actions of the defense during the conceded goal?
- Yes, I'm disappointed that it happened. The defender of the opposing team progressed for tens of meters and scored. But I never analyze such moments after the game. You need to sleep over and give a fresh assessment.
- What is your personal attitude to the continuation of the Ukrainian championship?
- I have not been for a month and a half. I can't talk about it now. This should be done by club presidents, the Premier League. We have very competent specialists who have to weigh everything. I think they will make a good decision.
- How serious was the injury of Ruslan Malinovskyi?
- There is no severe damage Malinovskyi has got. I think there is also nothing wrong with Mykola Matviyenko, he needs approximately five days to recover. They will all go on vacation to their families, rest, so everyone will be healthy.
- Tomorrow you will go to get visas before the upcoming matches with Scotland. Will there be new names in the team?
- There will be no new names now. So many people have already made their debut. I thought you would say, on the contrary, that there are already enough debutants ... You know, we don't have a British embassy in Ukraine for now, so it should be done in Warsaw. Tomorrow one group leaves for visas at 7.30, the other - at 9.30. It's all complicated. We don't know when the championship starts, and the game will take place in Scotland on September 21. We will need to take a bus to Poland, fly to Glasgow, then the game will take place in Yerevan on the 24th, and then the match in Poland on the 27th. I want to thank Lodz, this is a special city in my life. Thank you Poland for the reception, for helping. Maybe I'll see you later.